Louisa May Alcott wrote, "Love is the only thing that we can carry with us when we go, and it makes the end so easy."
We really didn't want to leave our friends or our students. We have both moved a number of times and far enough to know that most of the friends we left will become acquaintances or drift apart within a year's time and we have both taught long enough to know that we are replaceable, well, at least in the eyes of our employers. Neither one of us is inclined to pretend that everyone will stay in touch or that our students will keep us up to date on their lives and choices so the hardest thing was deciding to leave. Maybe that sounds callous. But Louisa May Alcott also wrote that some people are the type to stay and some will be the type to go and that both have worthy lives (paraphrase mine) and Peter and I are both leavers. We know that the people who love us will continue to do so and we also hold firmly to the philosophy of letting go and seeing what sticks around.
As far as possessions go, I have always been unsentimental about most of my possessions (Marie Kondo stole my philosophy) while Peter is fond of keeping papers, photos and books in scattered boxes and bags and suitcases and whole rooms. As a result it was easier for me to get rid of my stuff than it was for him except for my shoes (sigh!) and dishes. Why get rid of everything? Well, storage is expensive and other than our cars, none of our belongings was worth $150 a month in rental fees. And where would we have stored it? We had already planned to leave Alaska (where we had spent the last 11 years) and we would have had to move everything down the ALCAN (Alaska/Canada Highway), which would have cost approximately $5,300.00. I had just read Seven: An Experimental Mutiny Against Excess by Jen Hatmaker, which I adored, so we decided to give a good portion of our stuff away and sell the rest. Our favorite giveaways were all of our tools to a lovely, young Native Alaskan guy who had just finished 90 days sober and was looking for work and my husband's iPhone to a kid that went to my school who really needed it. We kept 9 printer paper boxes of stuff. And two large suitcases.
To prepare for the year of travel we also decided to change our lifestyle and focus on our health. I had already started doing so about a year prior, I had gotten very heavy, my diabetes was out of control and I had had some other health problems that, although not caused by being overweight, were not helped by that either. We had both decided to stop eating meat so we became strict vegetarians. NOT the best decision as far as travel goes but it was a healthy decision for us.
We also started learning French and Greek because we both wanted to be able to speak a little of the language in the places we planned to visit and France and Greece were both on our list. We started researching volunteering and house sitting positions because even if we had plenty of money, we wanted to LIVE in the countries we were visiting.
These were the steps we took - about one thing every three weeks or so:
1. Had a really bad car accident. Decided to do it!
2. Called our realtor.
3. Changed our diet.
4. Notified our schools. Told our friends. Started Pimsleur French in the car.*
5. Told our family and made sure they were on board.
6. Researched volunteer organizations. Made reservations for flights and live-in working and volunteering positions for the first 8 months of travel.
7. Made two lists of must-see and might-see places.
8. Started selling our stuff, room by room - gave 80% of my jewelry to my students and most of my shoes! Super fun!!
9. Started exercising more. The new governor being elected reconfirmed that we had made the right decision...
10. Researched our financial situation and expat living including credit cards and insurance.
11. Sold the house! Gave a lot of things away - lawnmower snowblower, boots and winter coats
This was our home for almost three years.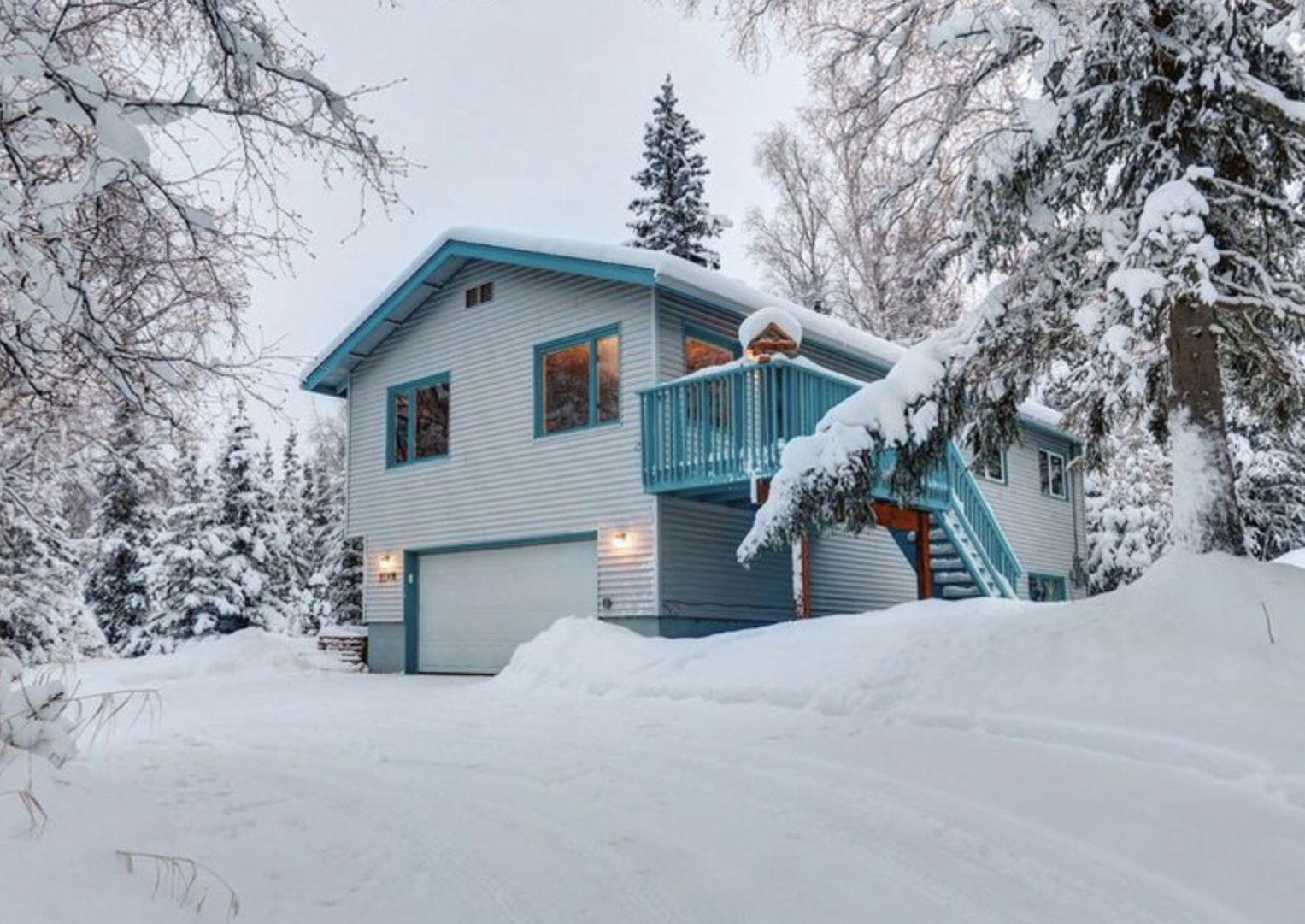 12. Moved in with friends and renovated their kitchen in exchange for lodging.
13. Sold the rest of our stuff and gave a lot away.
14. Sold the second car.
15. Left Alaska and drove the 4000 miles to Minneapolis, MN!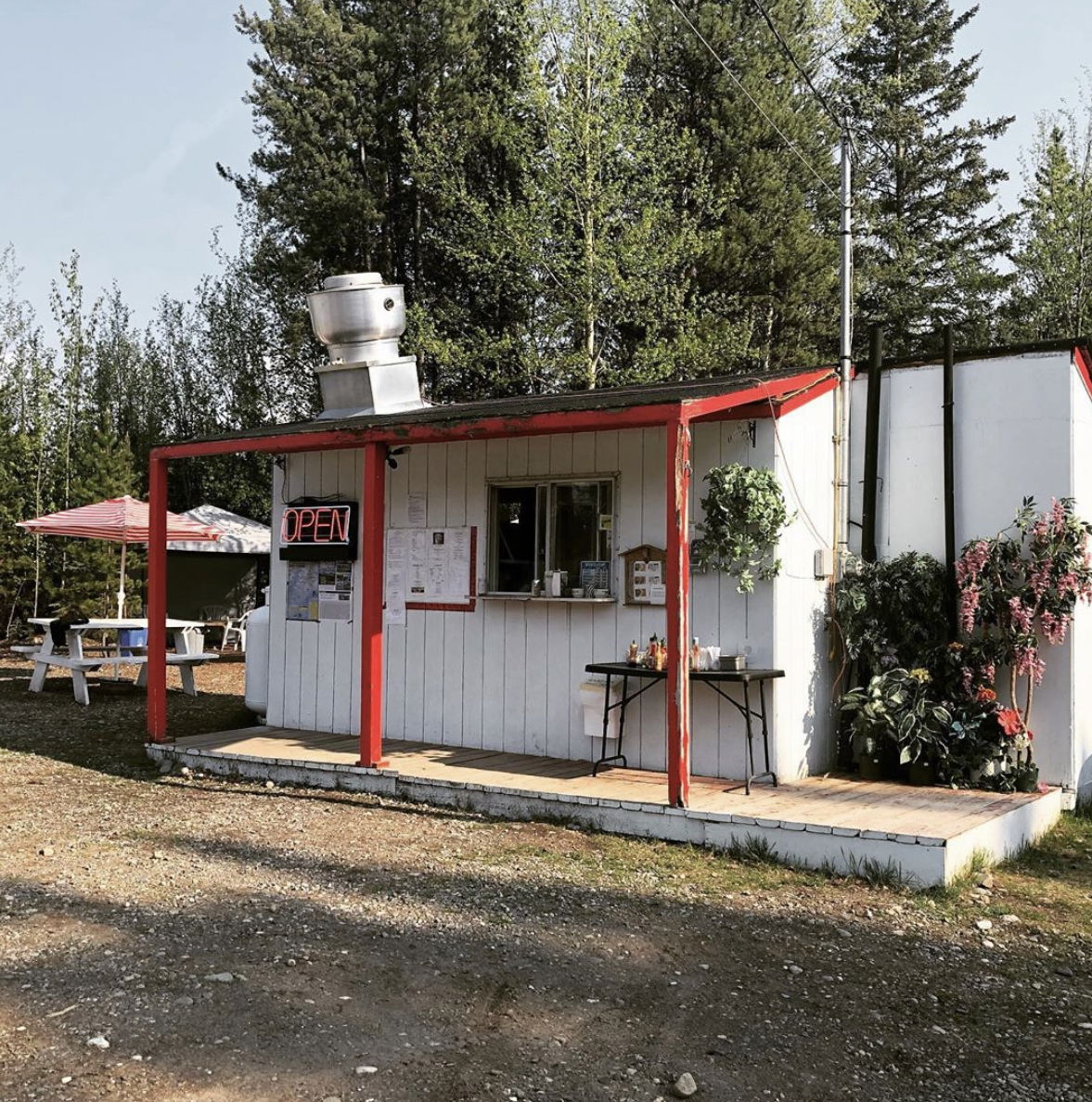 We had so many adventures in Canada. This was a great stop for vegan food, surprisingly. The proprietress had been there for 60 years and had a lot of stories.I am writing this post from Bretagne, France in a 900 year old chateau where we are the caretakers, so, I guess it worked!
*We are both professional language educators. Pimsleur does not work for everyone but I love it. We both have recommendations if you are trying to learn another language.