Workaway was a blessing and a curse for us this past year. We definitely saved money - about 12,000 dollars in food, lodging and transportation by our estimation. In the workaways that did not go well - Rhodes, Northern Ireland and France - we learned a lot about ourselves and others. They were growth experiences. The first time we left a workaway early I was so stressed out I was in tears for days at a time - worried that we would get a bad review, anxious about how we would be perceived and still smarting from the rejection we had both felt in one way or the other in our professional environments in Alaska. But by the end of the trip we had gotten REALLY good at saying, "no thanks," setting and enforcing boundaries, and quitting with class.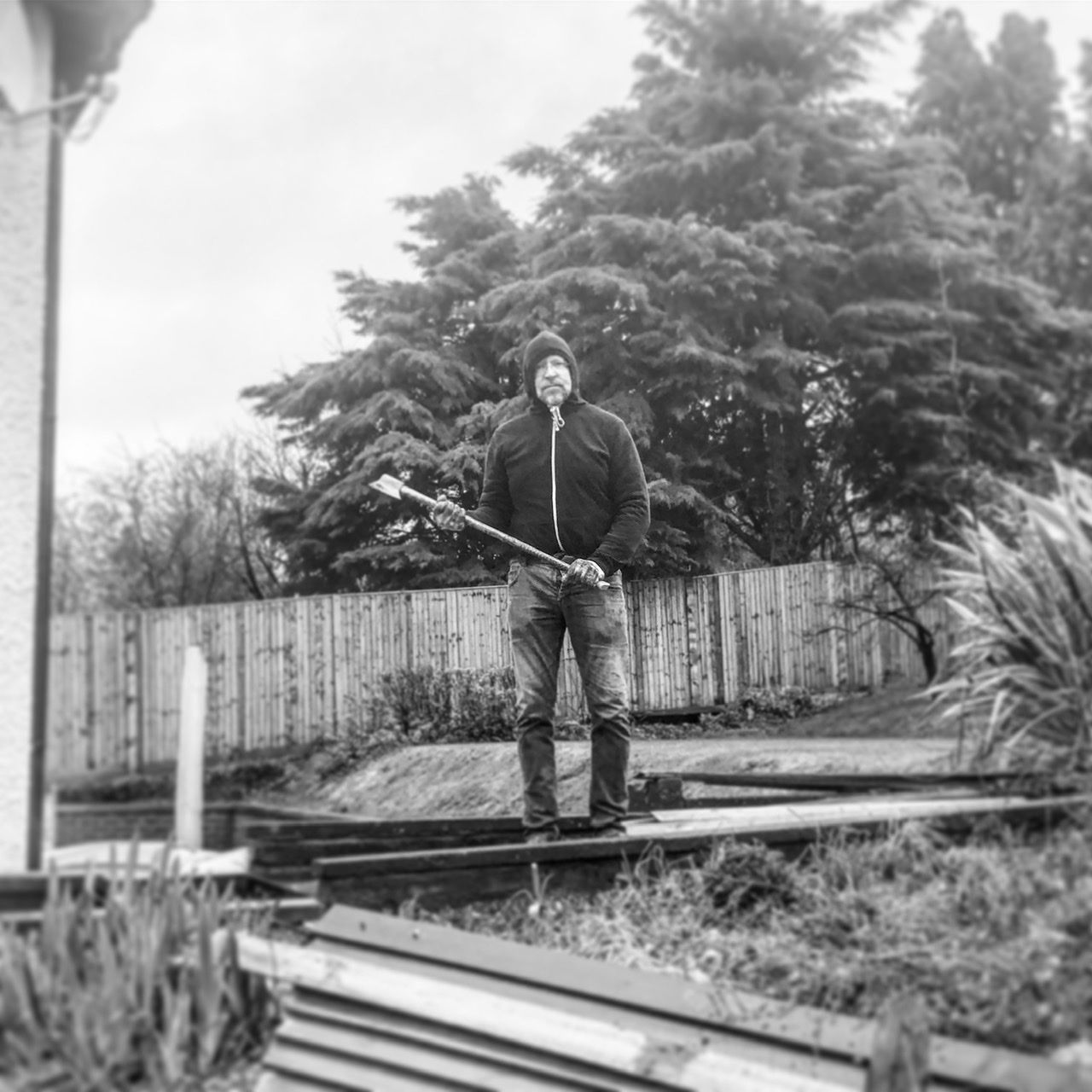 Does this look like a quitter to you?
Quitting with class - that is a skill I wish I had had in my twenties. Many skills you acquire later in life are mastered just as you don't need them anymore. Quitting with class is something I think we might yet need. The ability to walk away from something, firmly and briefly outline the reasons and get out of a situation with your dignity and reputation intact requires practice and finesse. Like breaking up with someone but remaining friends, or selling a house but remembering the good times and staying in touch with your neighbors - it isn't easy. Saving face is a large part of it. Peter says you have to draw a line, and not allow anyone to cross it while making them think that they are still good people.
Fortunately, our experience in London was great! I was in charge of two little girls ages 3 1/2 and 17 months and Peter was to fix a roof and tear down and replace a portion of a fence. We had over three weeks. We were surprised at the toll the work took on us physically - I was still really sick with a flu after leaving Morocco and Peter had to rip out stumps and hack at brush, which he hadn't done since we were in Greece months earlier. Cleaning and chasing kids around is so tiring. I wanted to write all my friends with children and say, "you are a freaking hero" to each of them.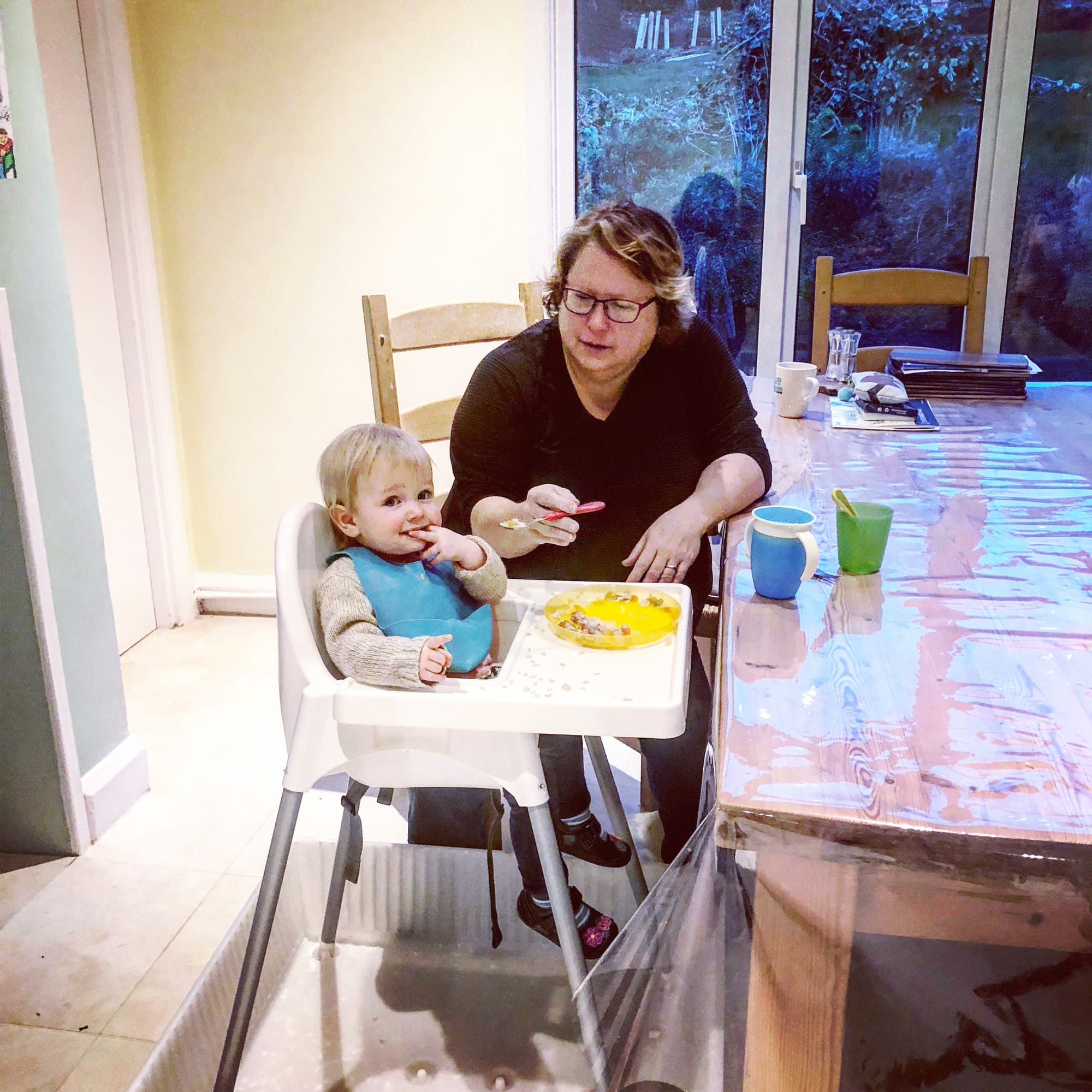 No giving up here, either.
Living with others is challenging. The house was large enough that we had our own bedroom and bathroom, which was perfect, but the kitchen was small and the food was mostly prepackaged vegan or vegetarian meals. The other Workaway person in the house with us ate meat so we weren't thrilled with the kitchen scene. One of the good things about being vegan is you never have to clean up after messy meat prep. But this, I still had to do and honestly, it was kind of gross for me to clean up after someone who eats that much tuna. However, there was enough for us to eat unlike in other Workaways and I got to cook for everyone a couple of times.
The family we stayed with were good people and as the Coronavirus situation loomed and worsened, we got to know them quite well. Unlike other Workaway stays, they were not ex-pats nor were they alienated from their families. We were impressed with how they compartmentalized their lives and were able to share their home with strangers 6 - 10 times a year. You have to be mentally healthy to be a good Workaway host.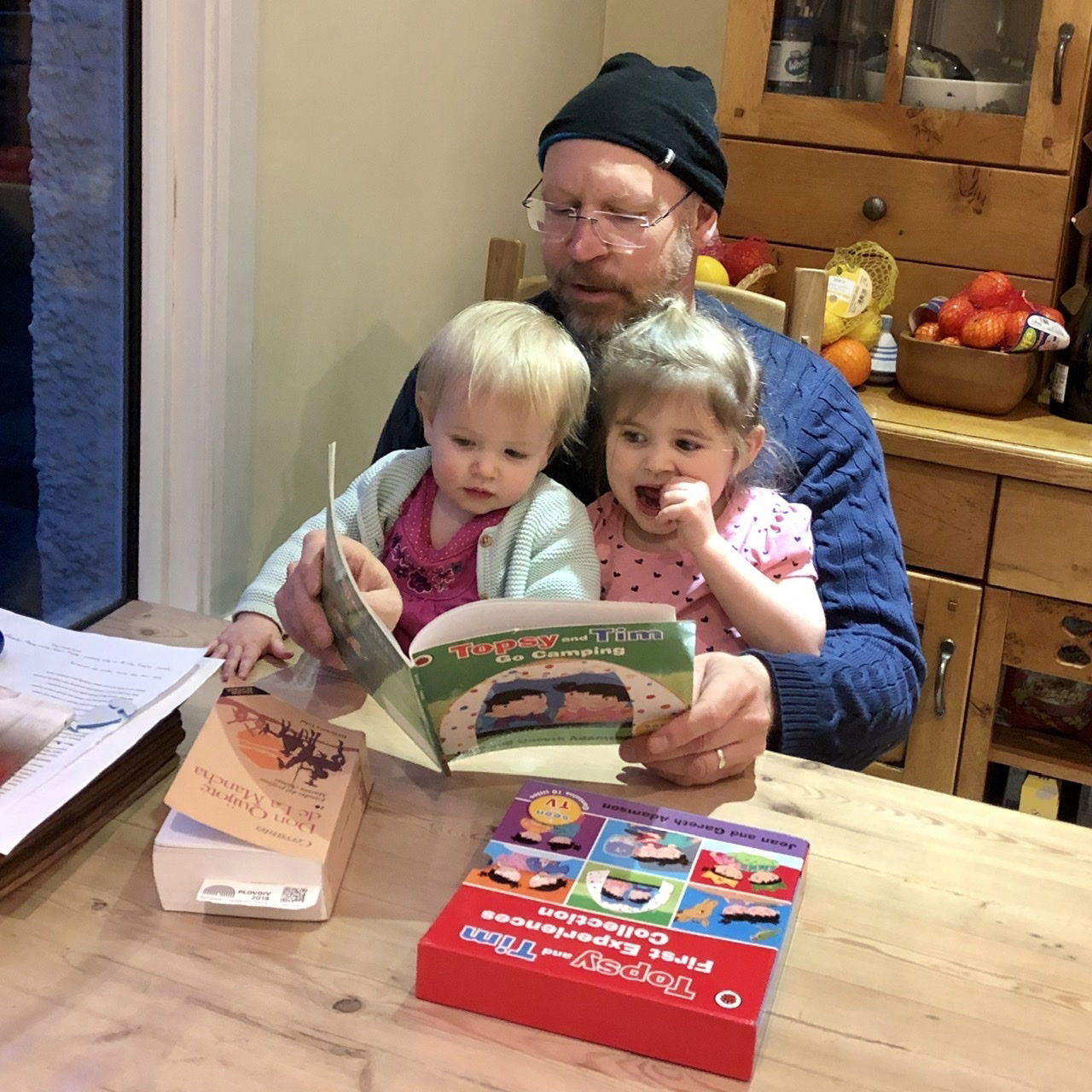 All the kids love Peter!
The house was about 25 minutes south of London by train so on our days off we went into the city and explored and enjoyed one of the greatest metropolises on earth. As Samuel Johnson said, "When a man is tired of London, he is tired of life; for there is in London all that life can afford." These are the things we recommend:
1. Tate Britain/Tate Modern - The permanent collections are great and the museums and very well curated but the cost of admission for the other exhibits was criminally prohibitive. $30 for six rooms? We passed. But again, the regular exhibits are enough of a reason to visit both of these iconic museums.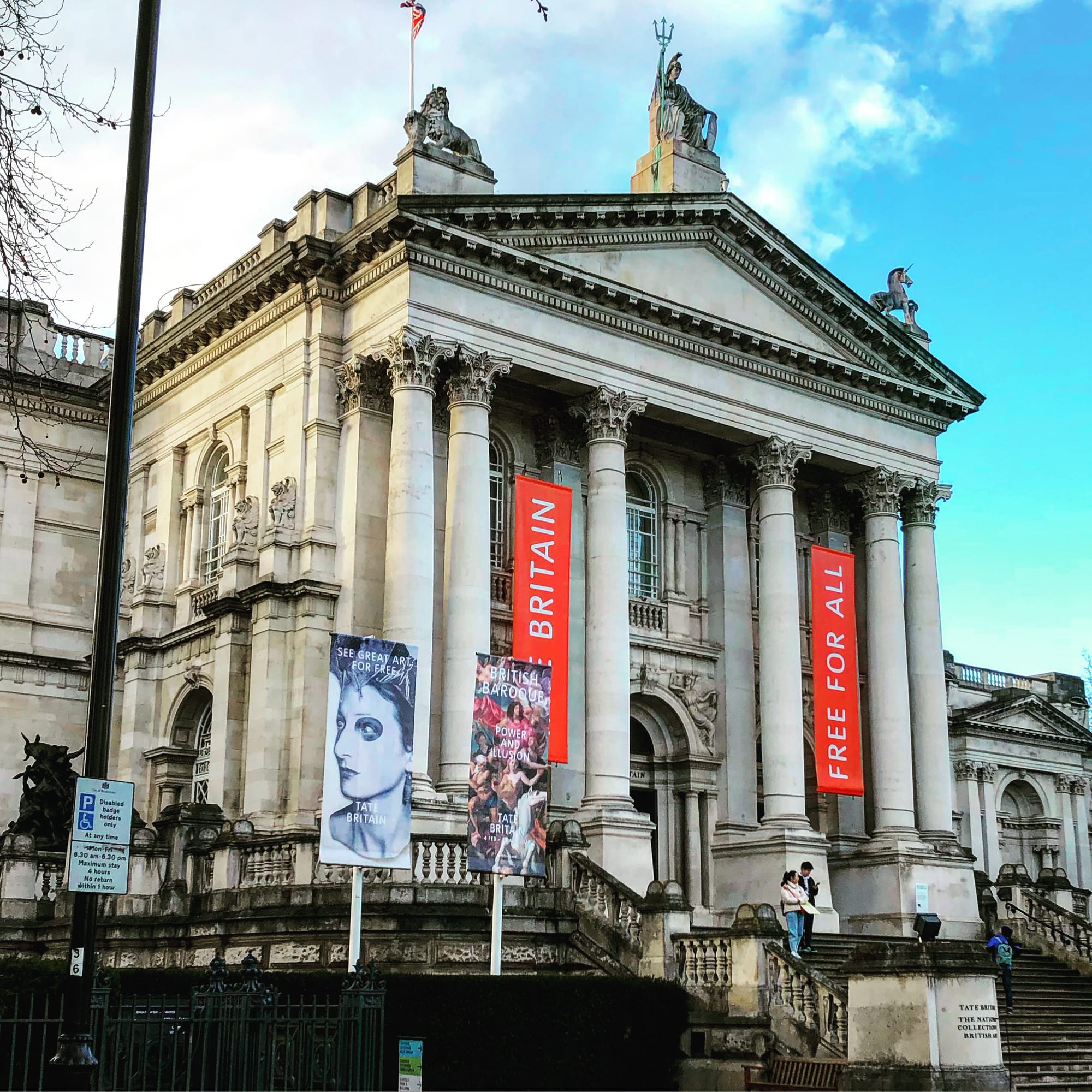 The Tate Britain had a very cool offer - they provide easels, art supplies and seats and anyone is invited to sketch. I plunked myself down in the Pre-raphaelite room and spent a couple of hours drawing.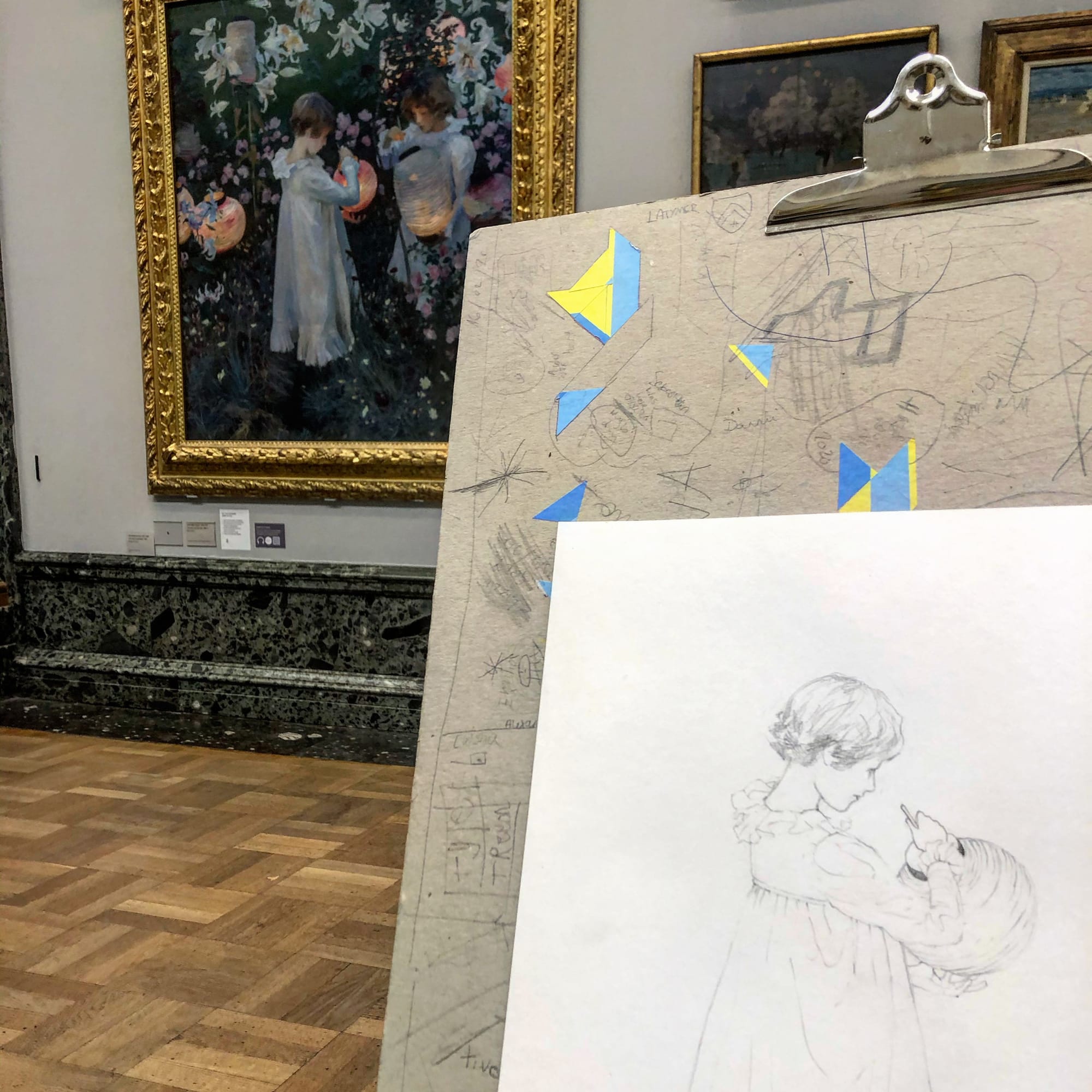 Since we spent the day away from the girls, I had to draw two little girls.
2. The National Gallery - Located on Trafalgar Square, the National Gallery is a magnificent building full of treasures. Some of them were old favorites like the works by Zurbaran, Velasquez and Murillo in the Spanish room and others were quite funny.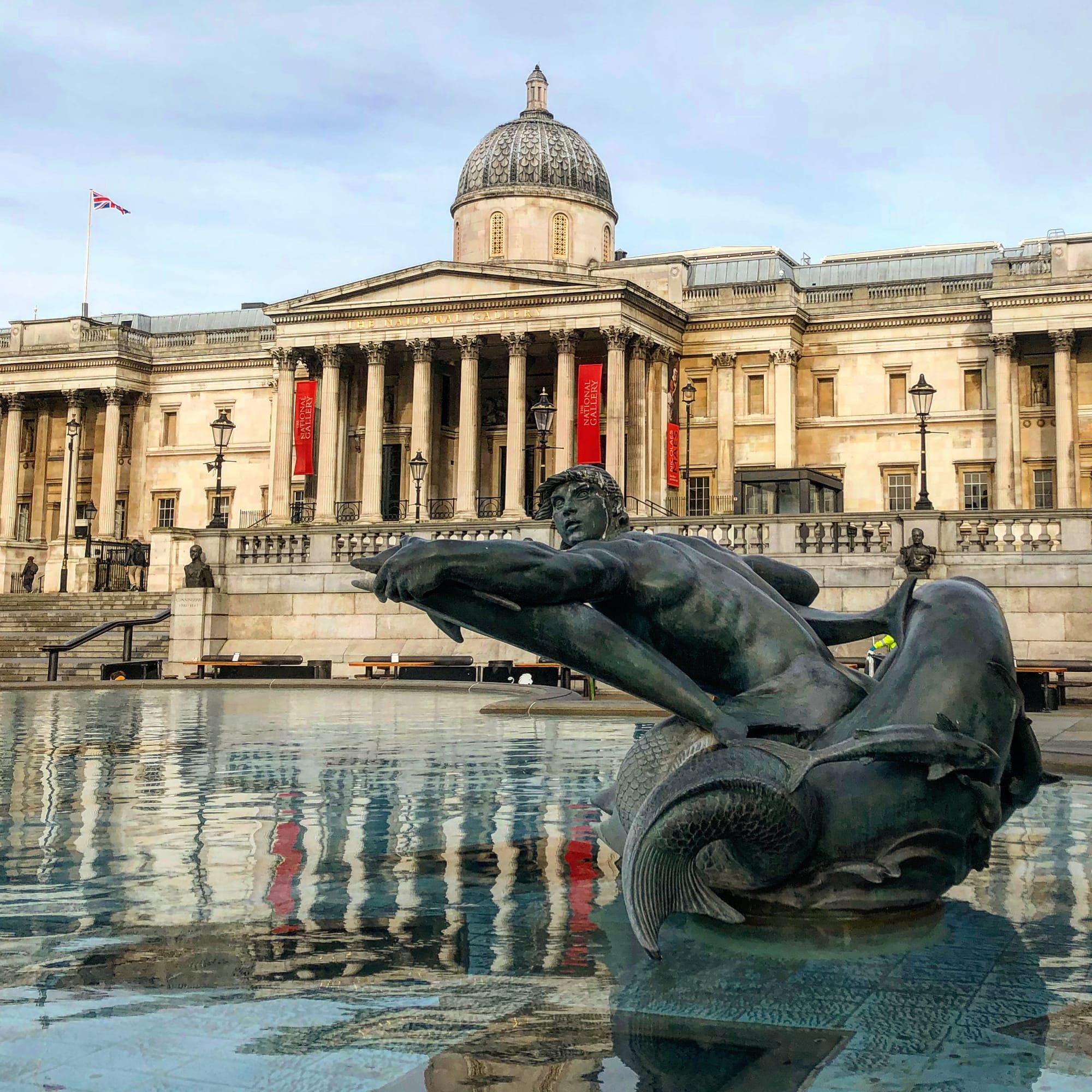 The museum as seen from the huge fountain in the square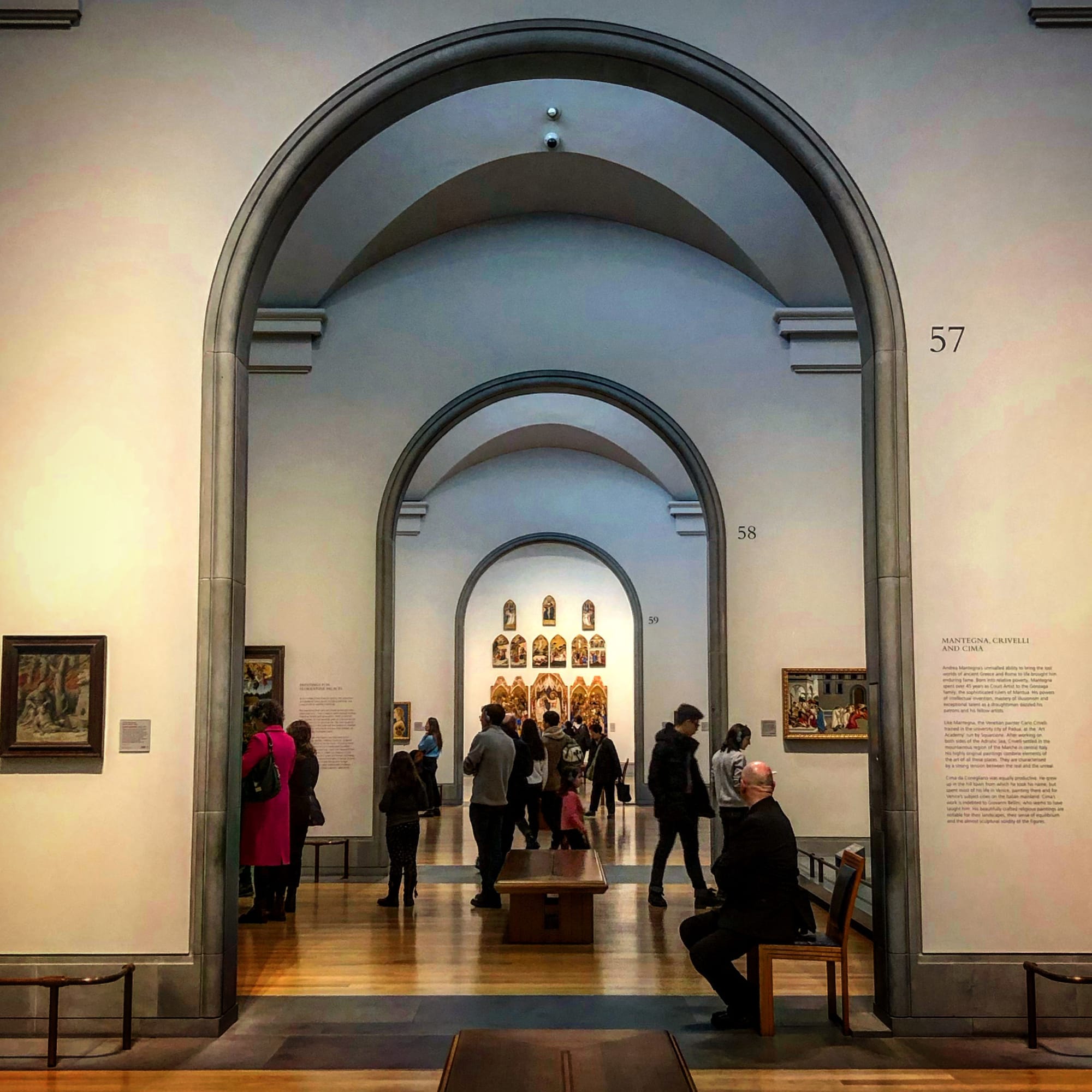 Art from the 11th Century to the present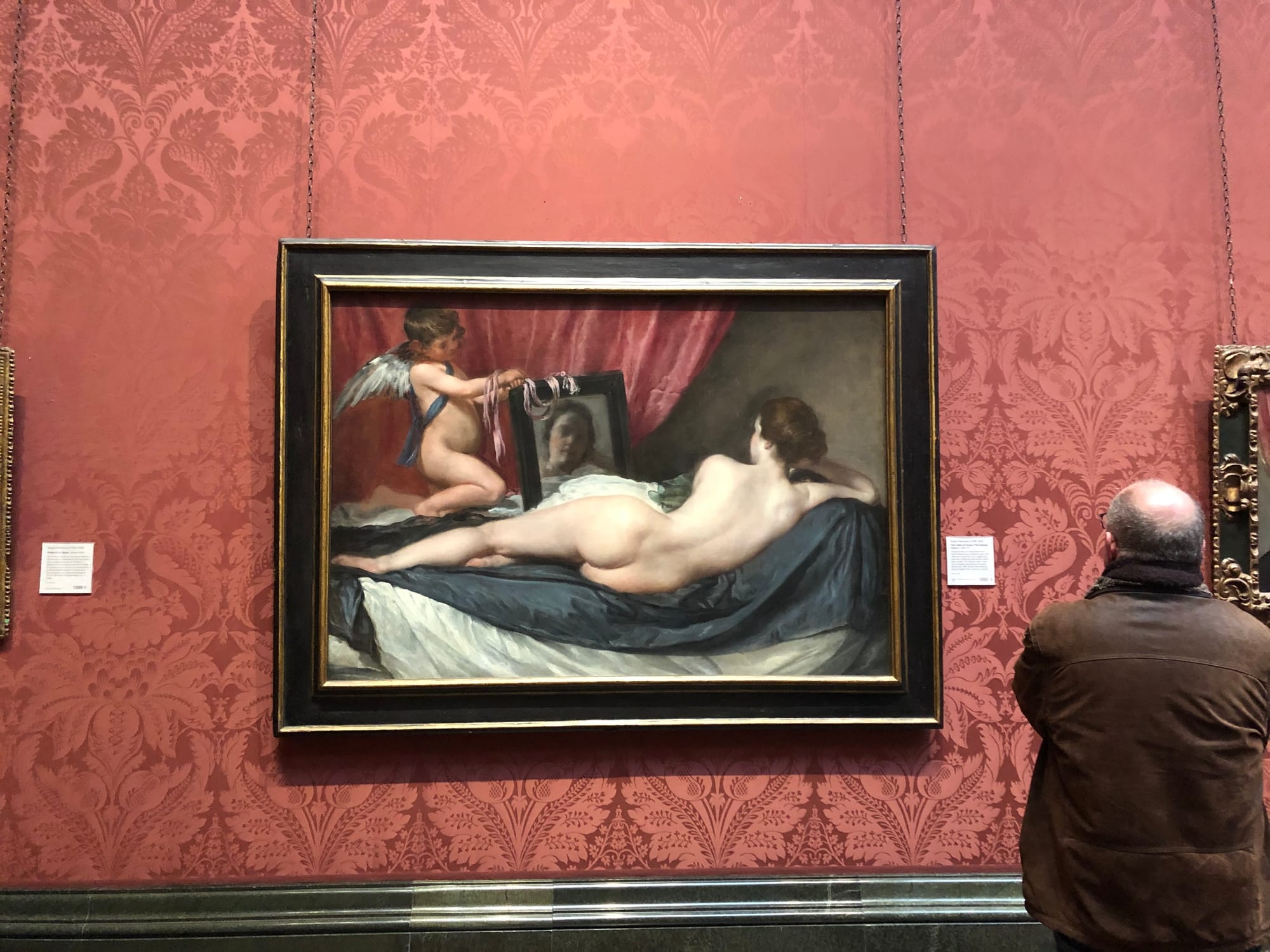 Pondering the curves of Velasquez's Venus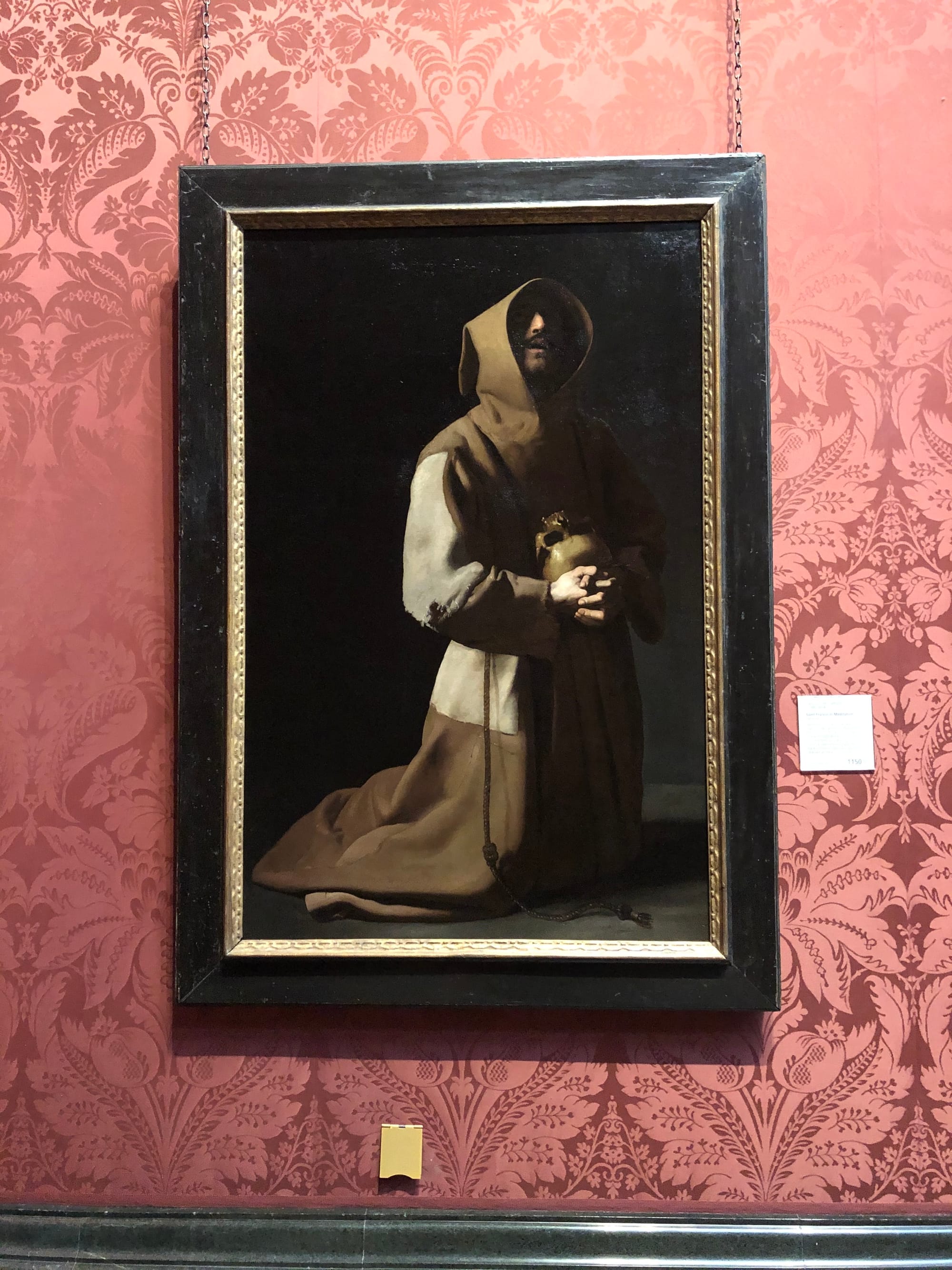 A masterwork by Francisco de Zurbaran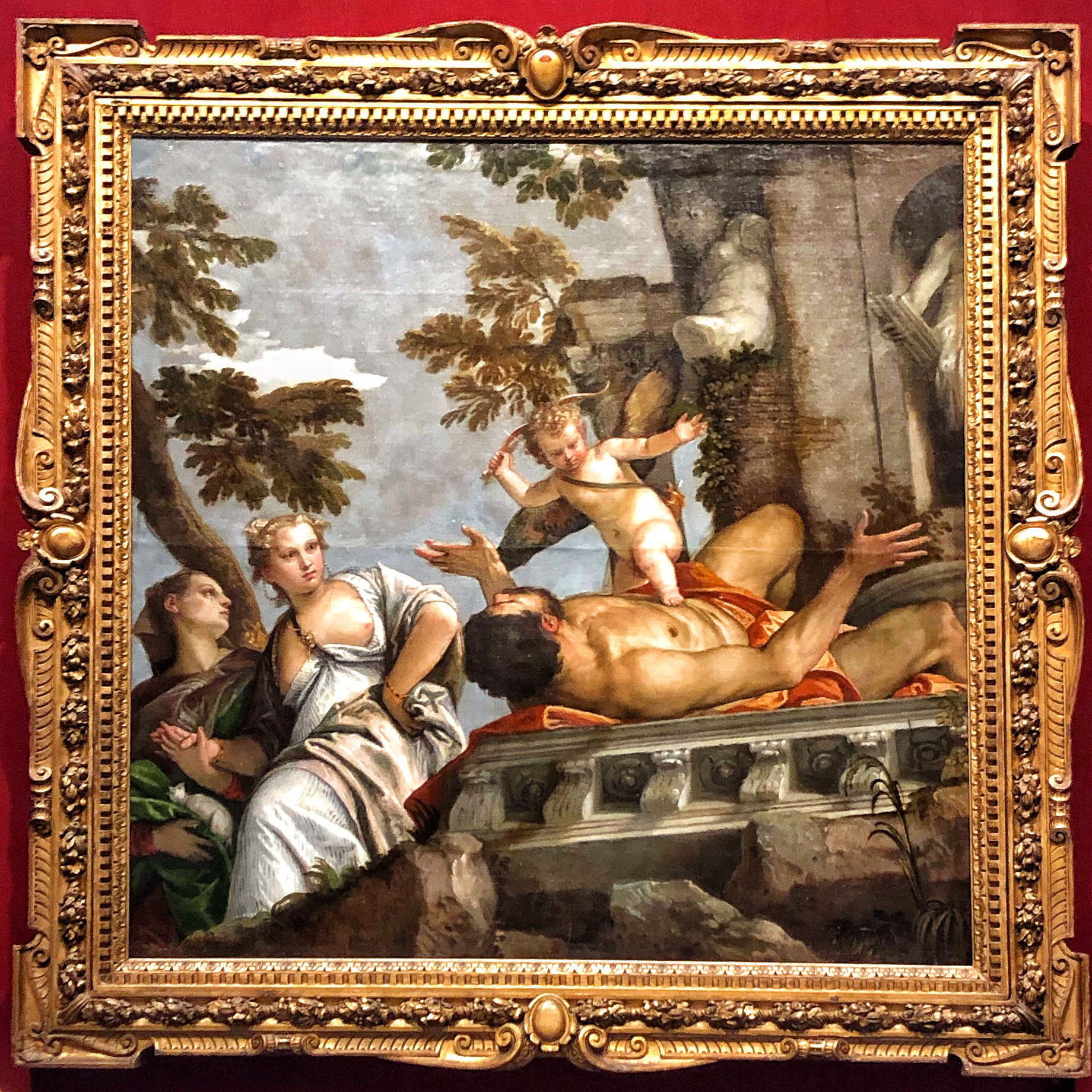 This hilarious painting of a cherub kicking some butt
A lovely work by Artemisia Gentileschi
3. The National Portrait Gallery - This was a surprise - we really enjoyed this museum as well! There were many portraits here that we had never seen before and others that were completely unknown to us. As avid museum goers we were charmed.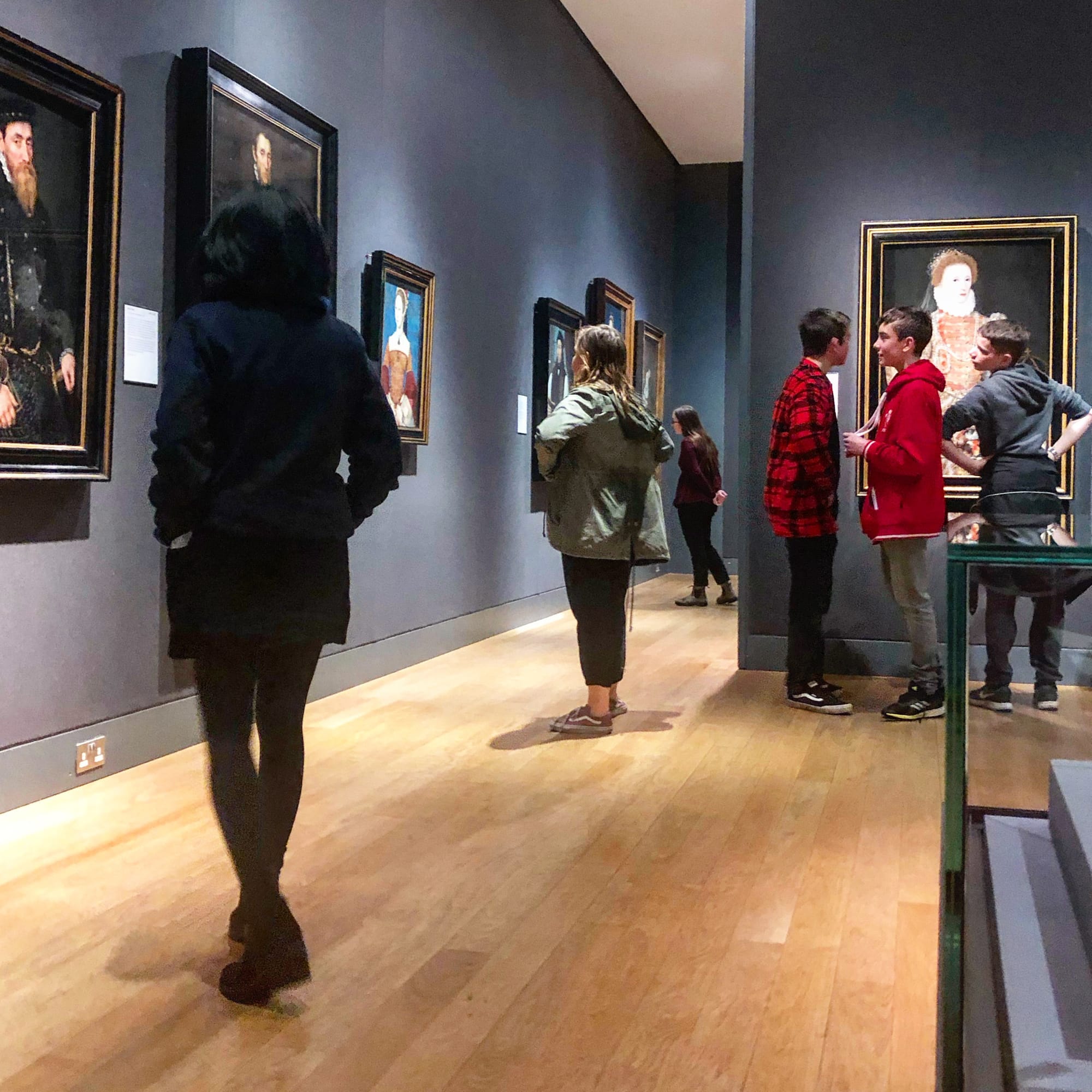 These teenage boys were hilarious to look at while they looked at art.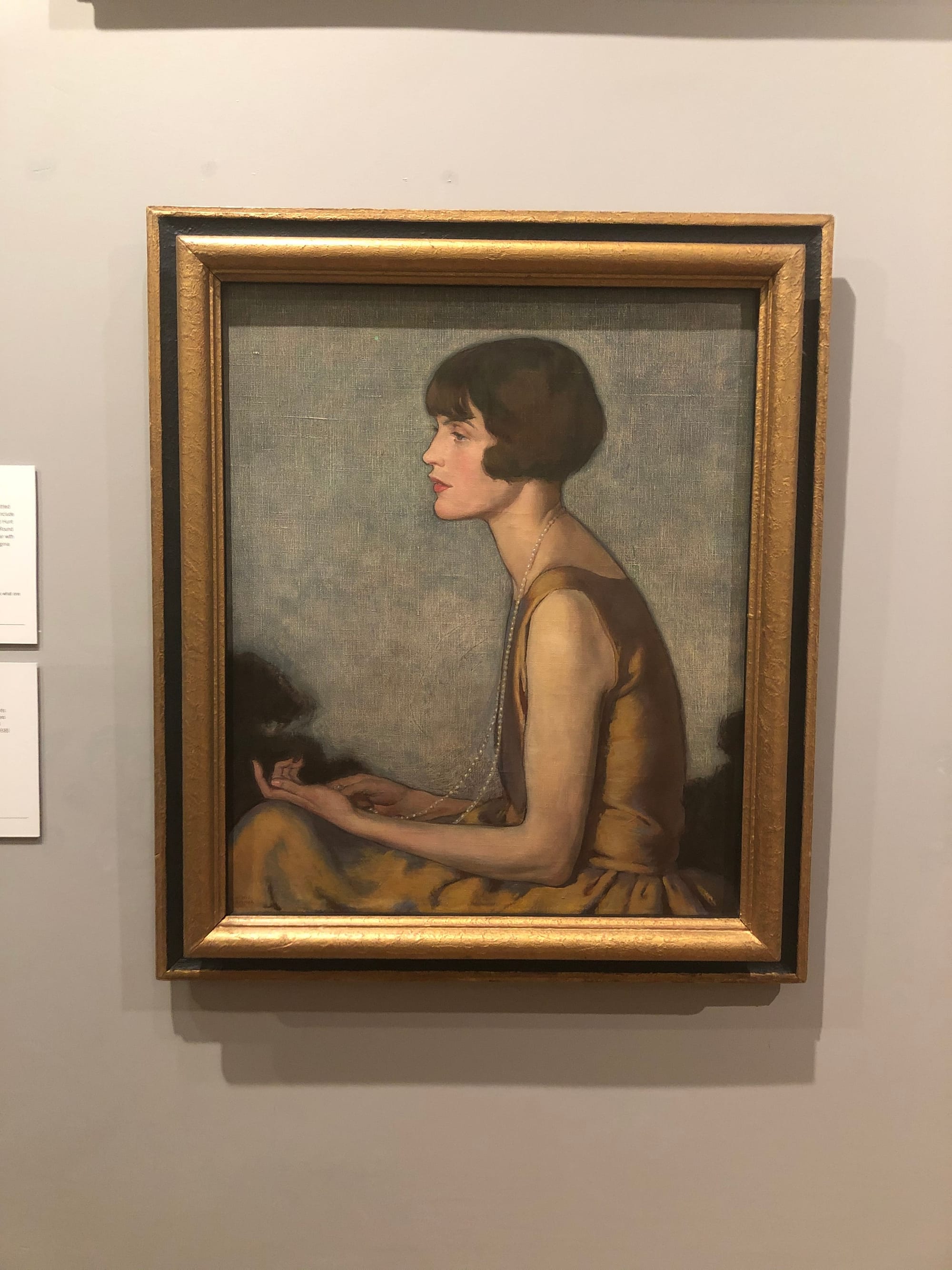 A beautiful hundred year-old portrait of a socialite. I love the way the artist uses dark brown to flatten the plane.
4. Victoria and Albert Museum - This is a museum for people who don't like museums; there is something for everyone. Stuffed birds, ladies' dresses, door knockers and glass sculptures - The V&A has it all. It is much better to visit in the summer when the outdoor spaces have exhibits and you can sit outside and have tea or coffee but we enjoyed it nonetheless.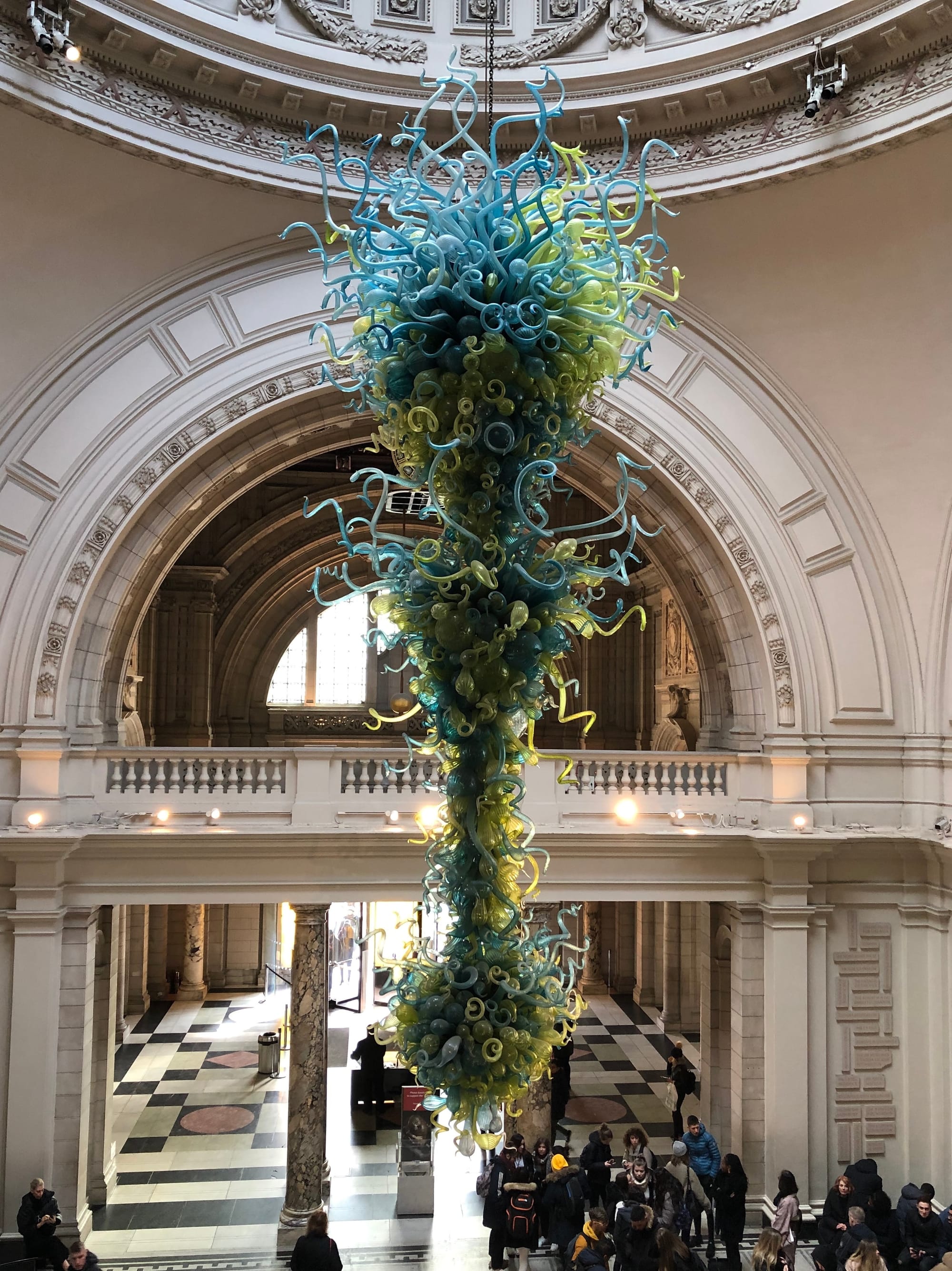 A beautiful Chihuly chandelier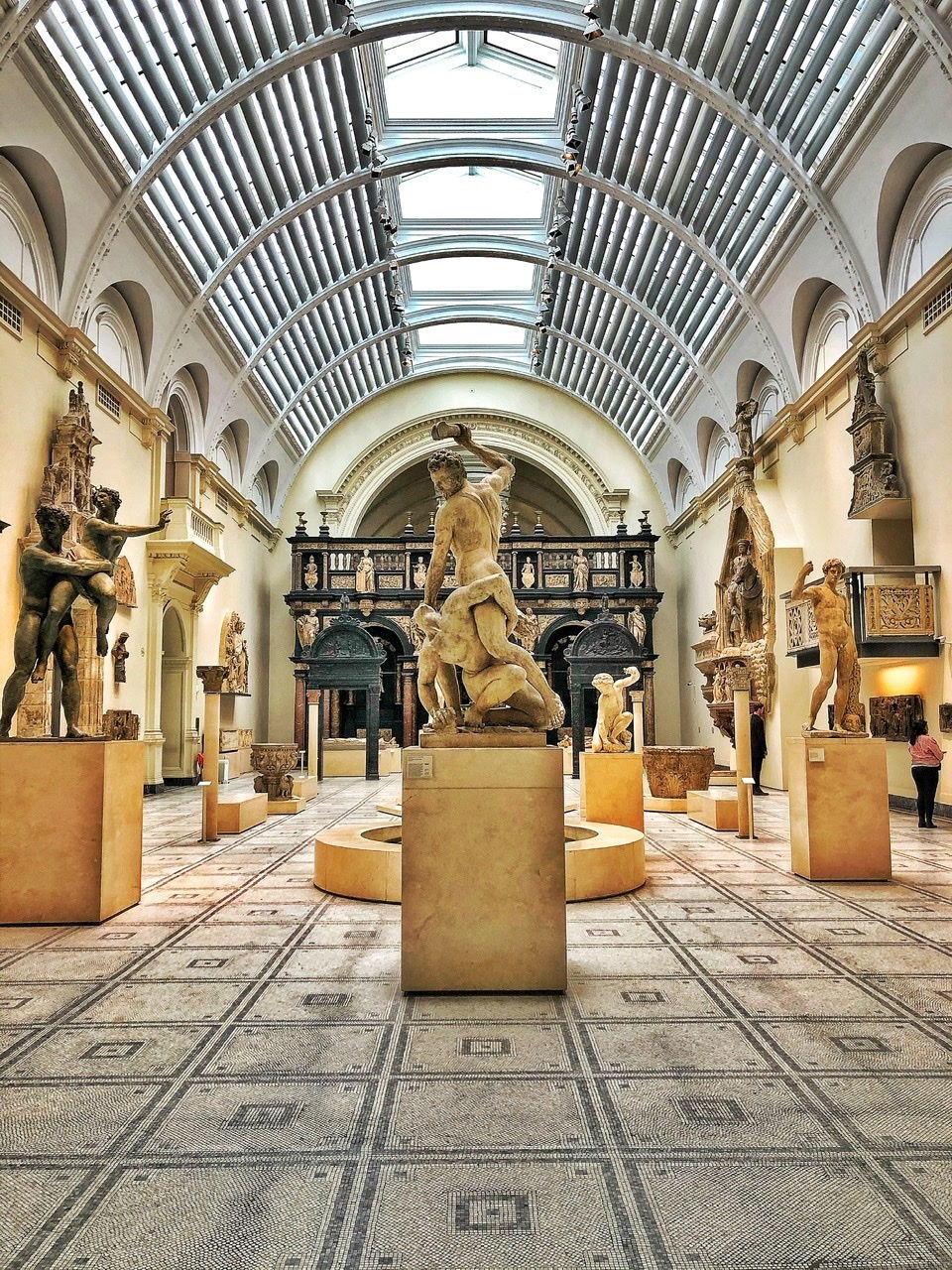 The hall of casts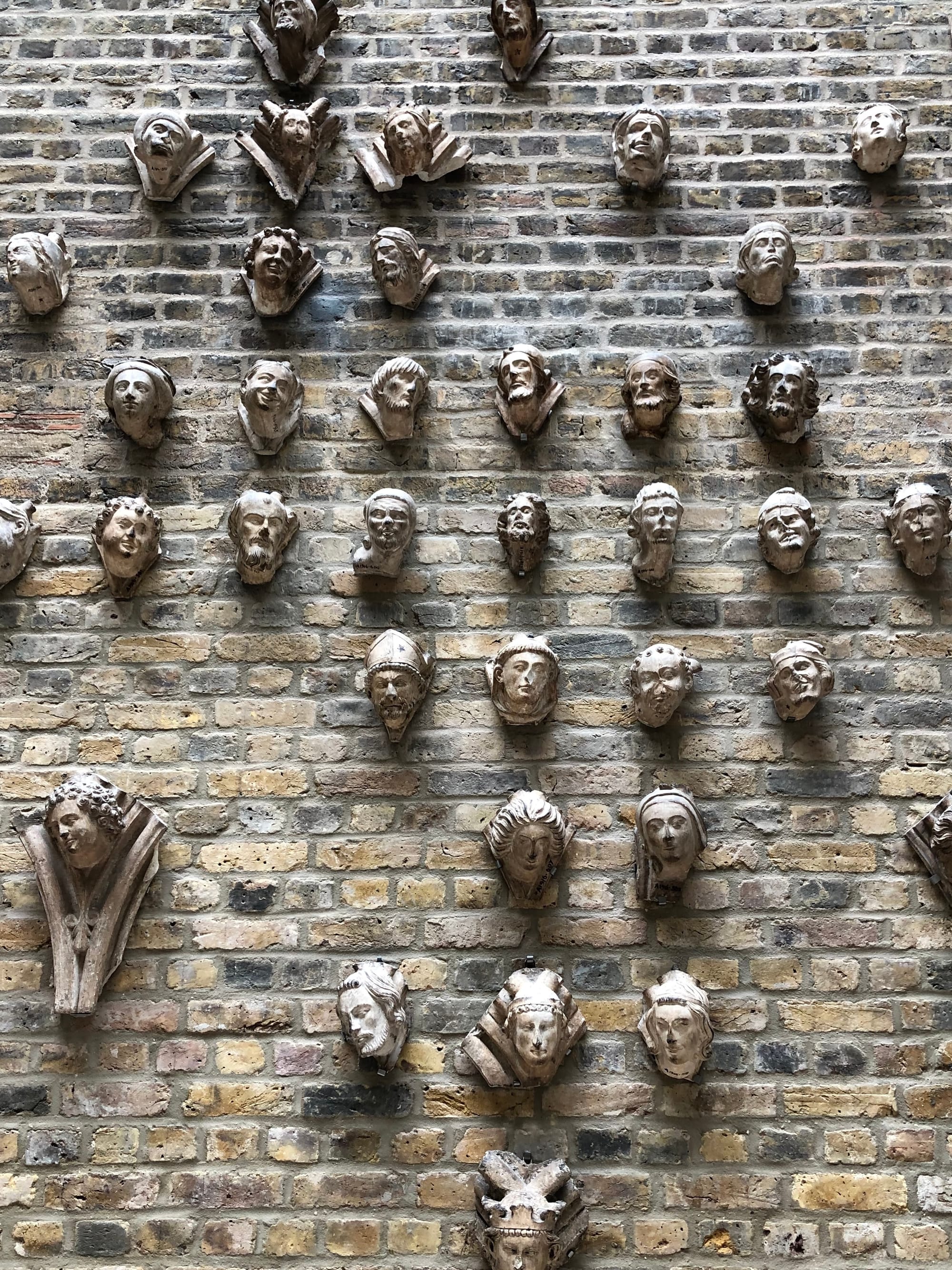 Some grotesques collected from a cathedral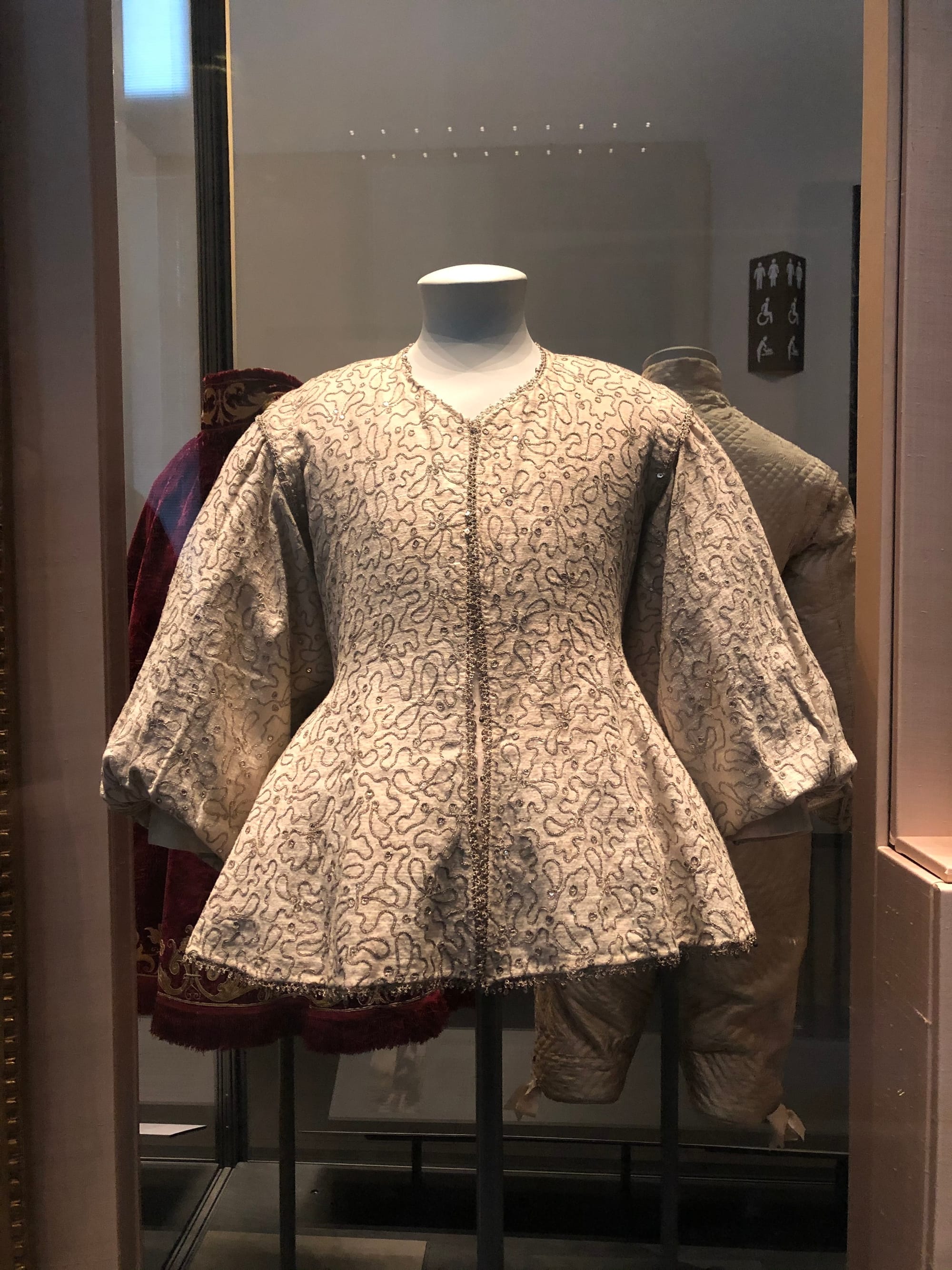 Henry VIII's shirt, when a young man and very well thought of.
5. Camden Market - Enough with the museums! London has so much to offer in the world of retail it is mind blowing. I don't understand why Paris and Milan are known as shopping cities; I have never had particular luck finding anything I wanted in either place, but London! The markets, the craft and artisan stalls, even the grocery stores and department stores are a treasure trove of bargains and not-so-bargains. Going to Camden Town and walking around on another sunny day just before Covid-19 closed the world down is one of our best memories of our year of travel.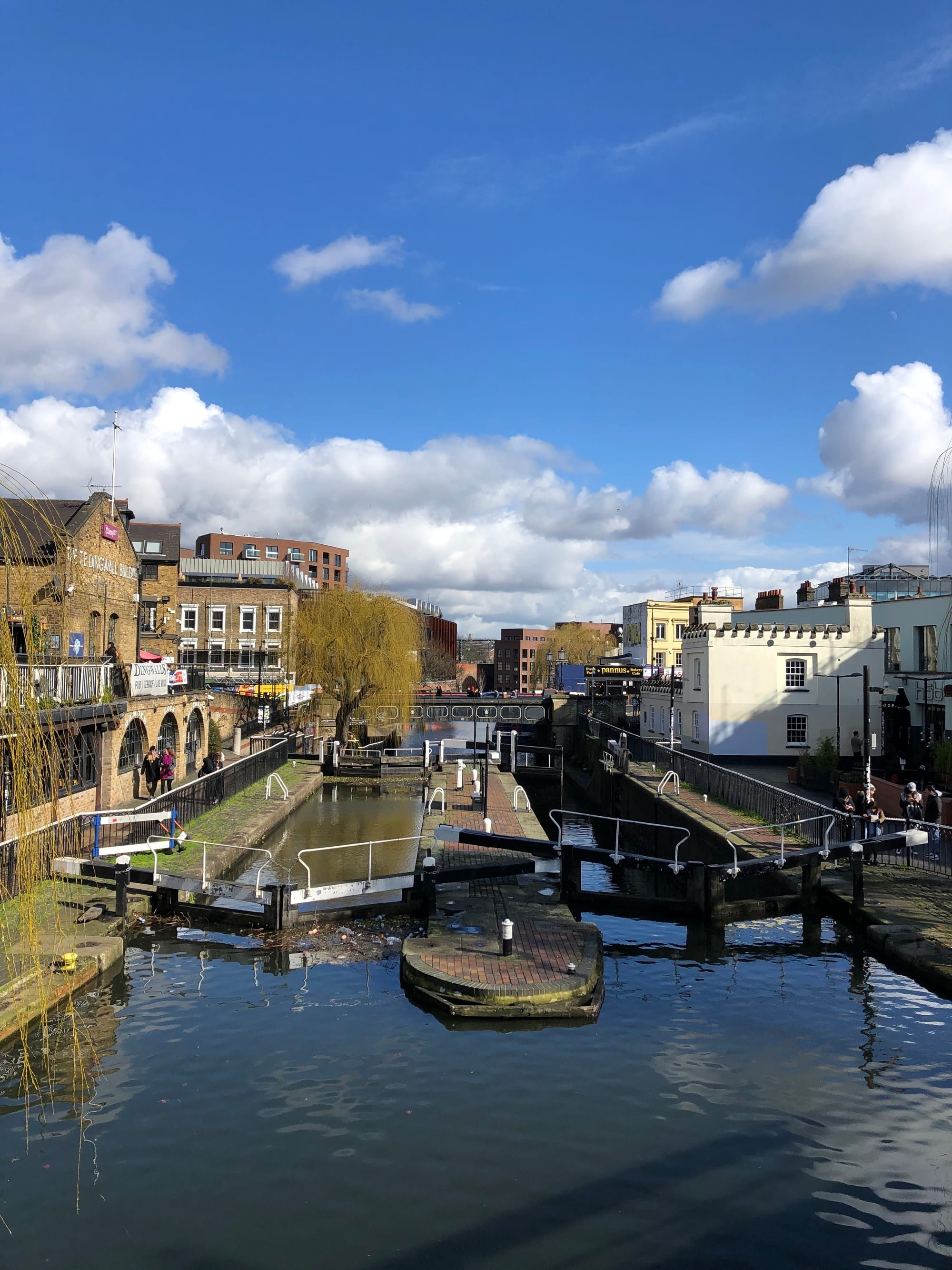 When the sky is blue it is very, very blue!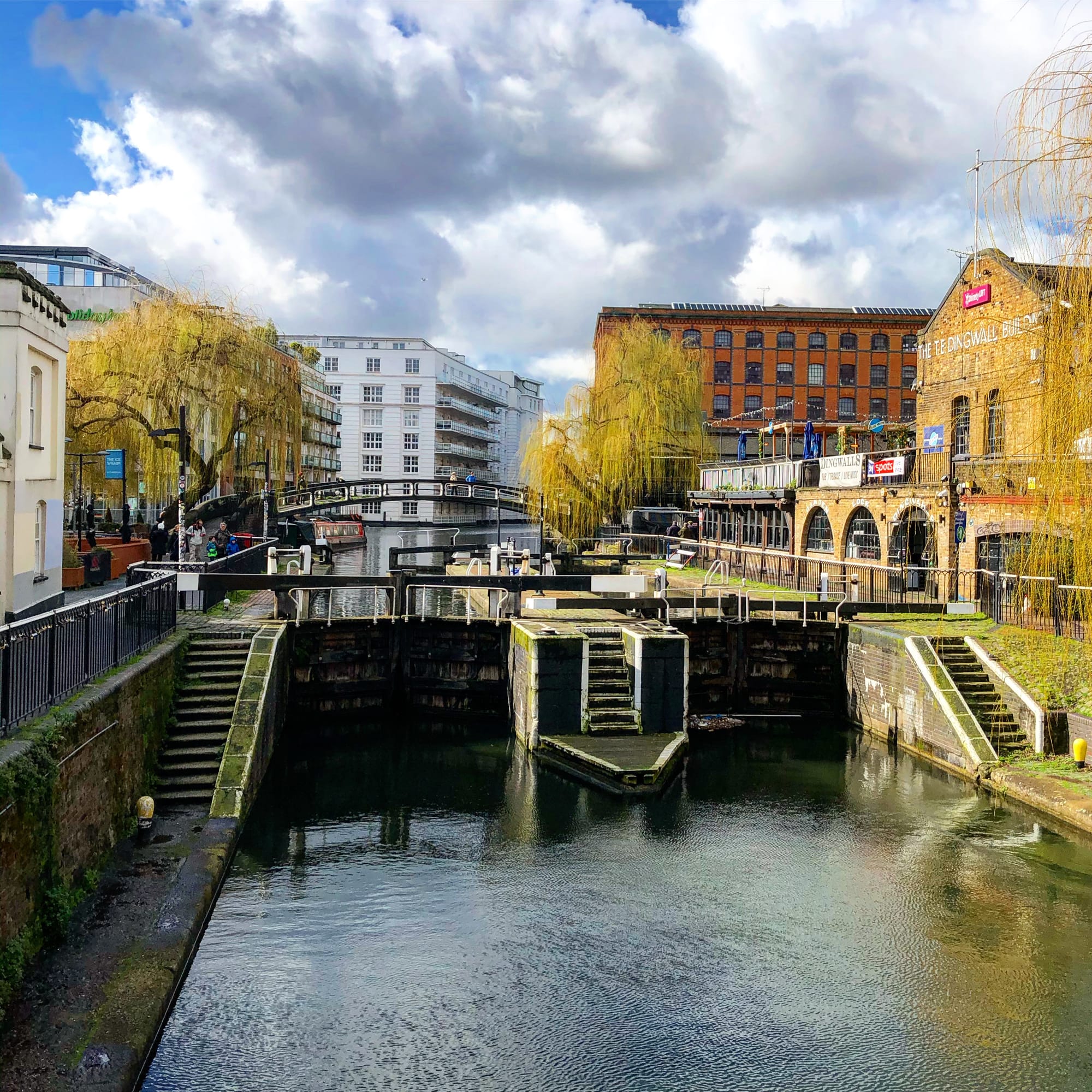 The Lock on the Regent's Canal is fun to explore and photograph.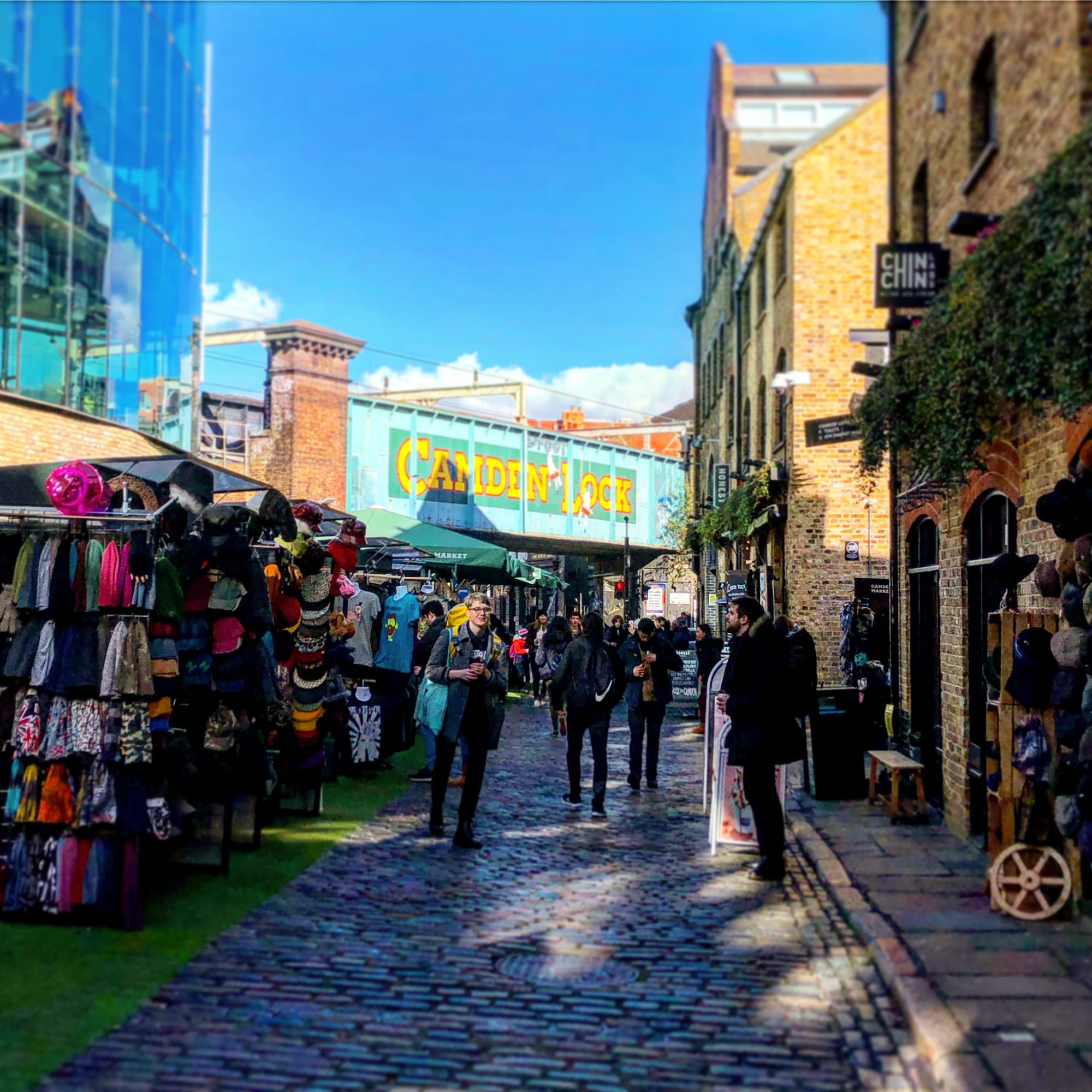 Camden Market is huge with many buildings and alleyways to explore.
Look at these delicious treats at Young Vegans!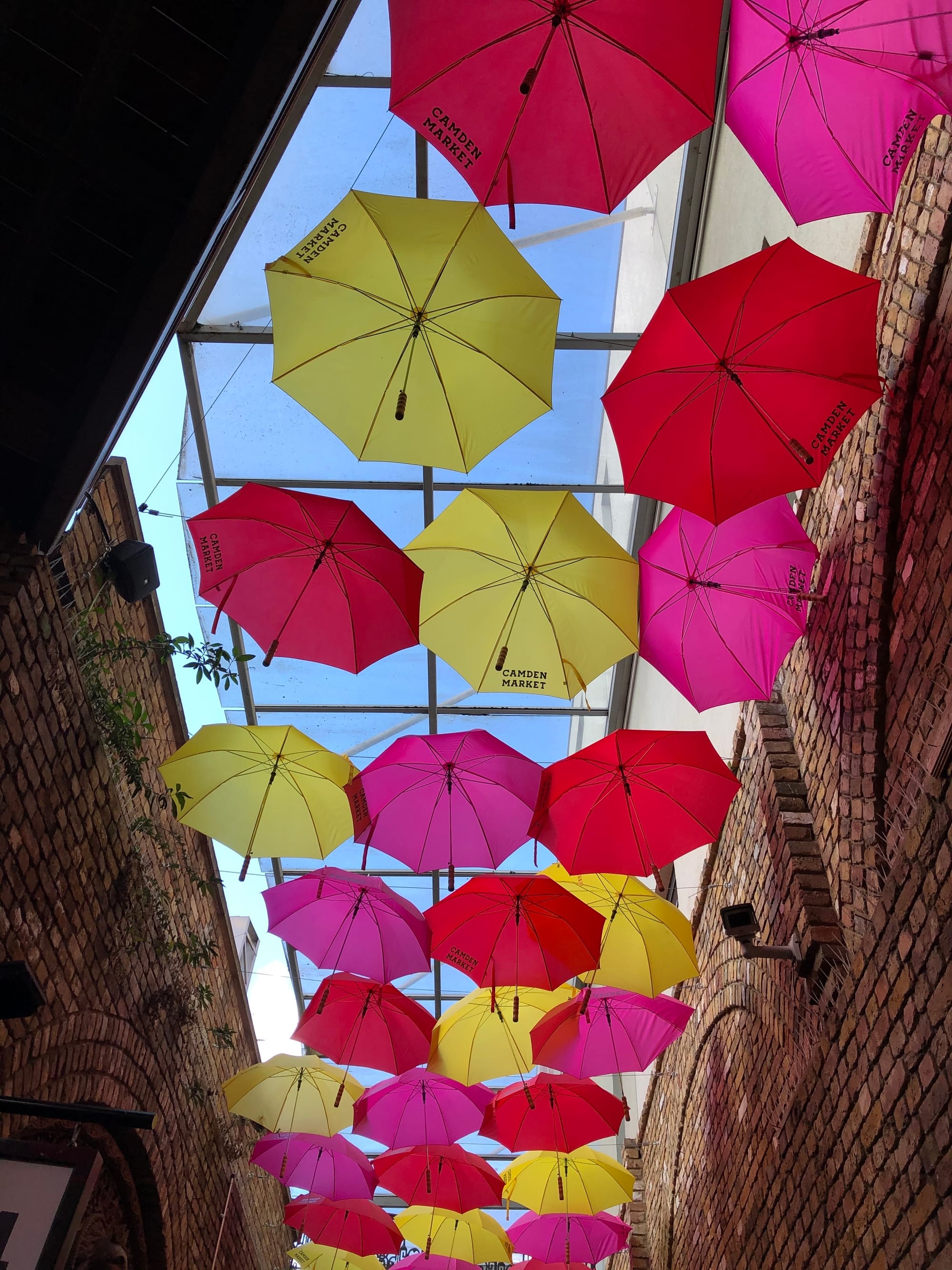 Part of the market area is covered with these colorful umbrellas.
6. Notting Hill and Portobello Road - I had wanted to go to Notting Hill since I had watched Notting Hill for the fourth time. That movie is golden. Not because of the stars or even the awkward romance, but because of the scenery, atmosphere and the wonderful supporting characters. The scene where the married couple talks about their inability to have children and he carries her up to bed... but I digress.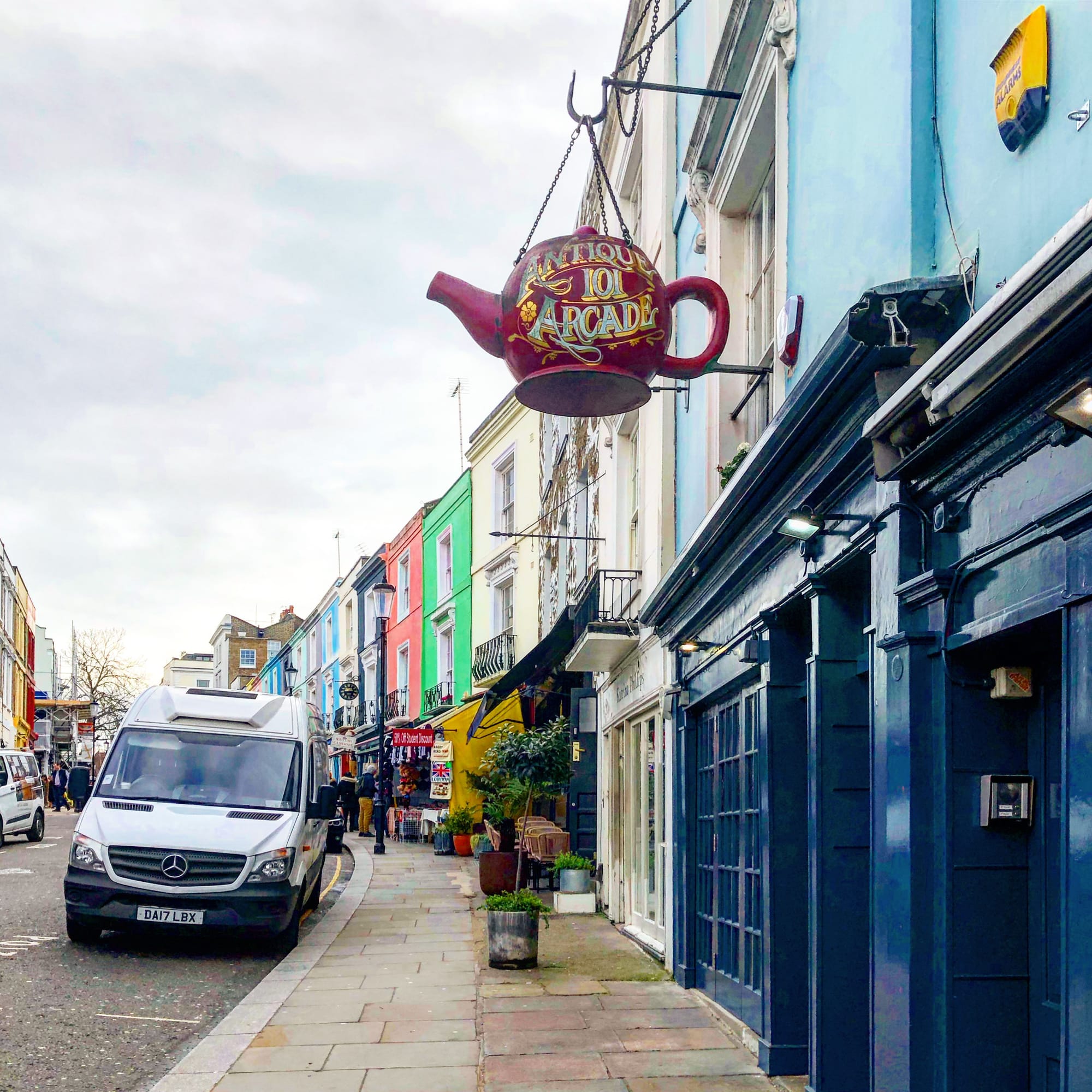 Portobello Road is quaint as can be.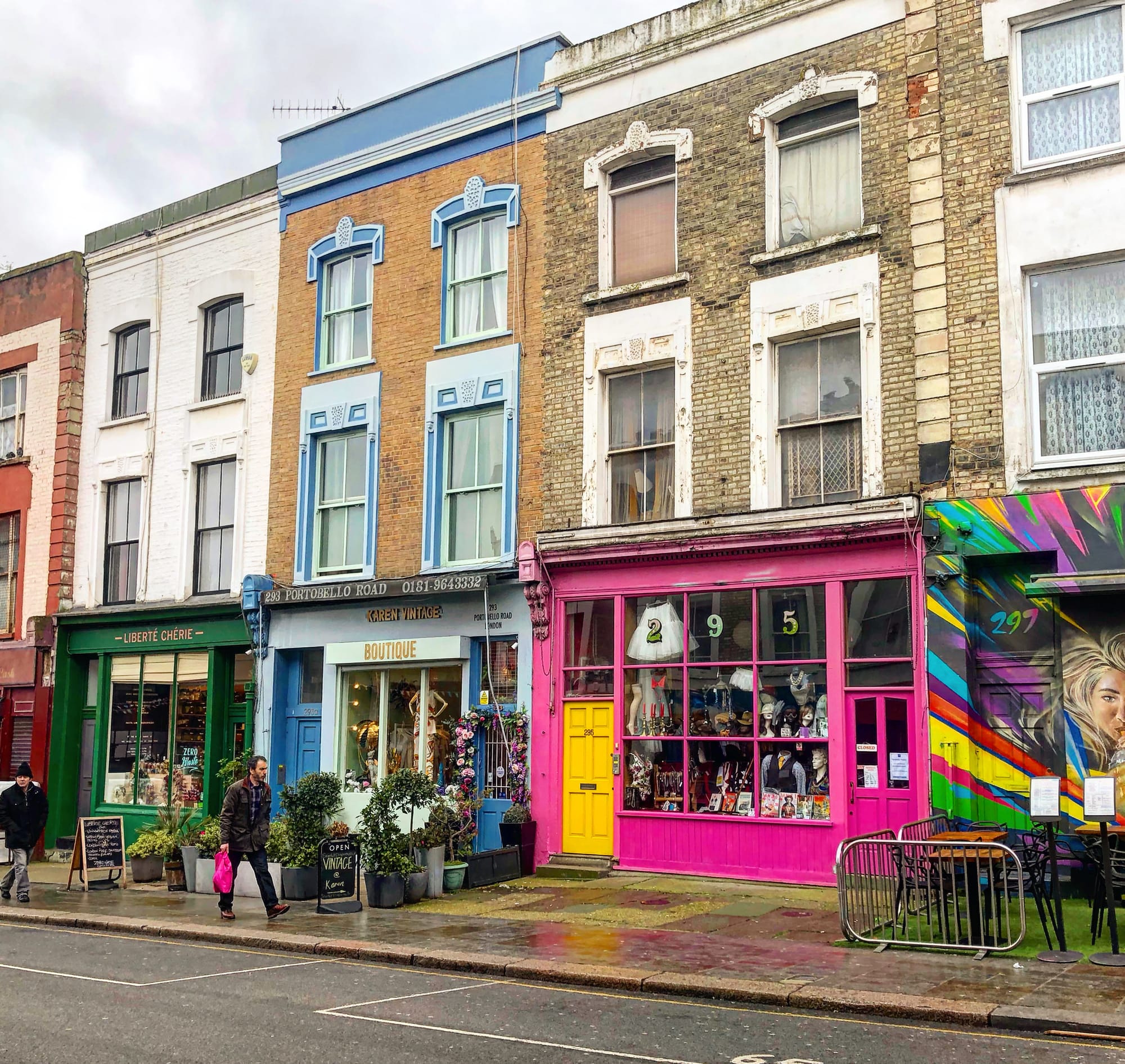 The bright colors and all the cafes - it is a great place to spend the morning.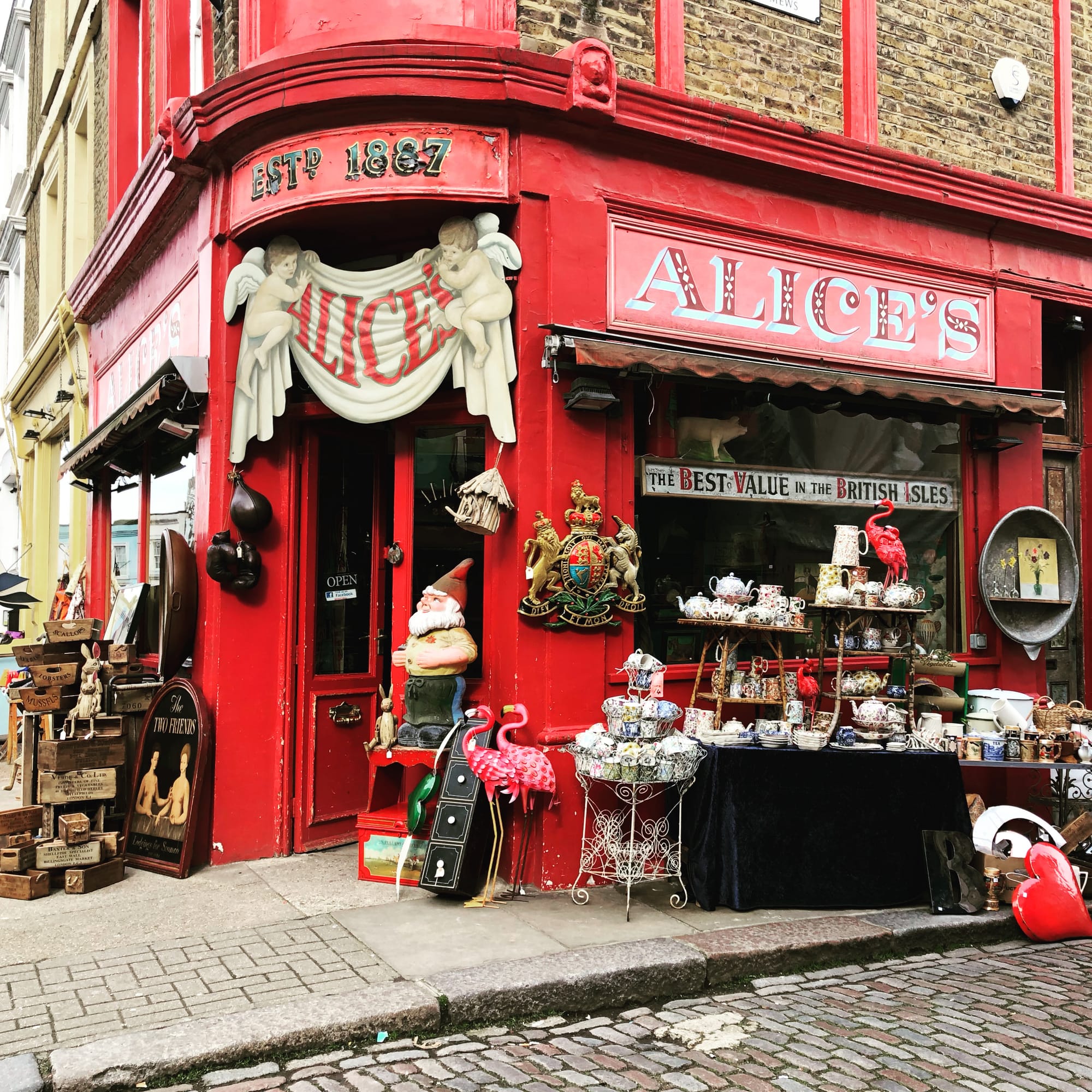 Another iconic Notting Hill spot. If only we could take it all home...
7. Soho's restaurants and shopping - We also loved walking around Soho after visiting the museums. We loved the vegan options along Berwick and Lexington like My Place and Mildred's Soho. We also enjoyed great vegan/vegetarian food in Streatham Wells at Wholemeal Cafe. We had the opportunity to meet up with an old student of mine who is studying in England, which was a treat.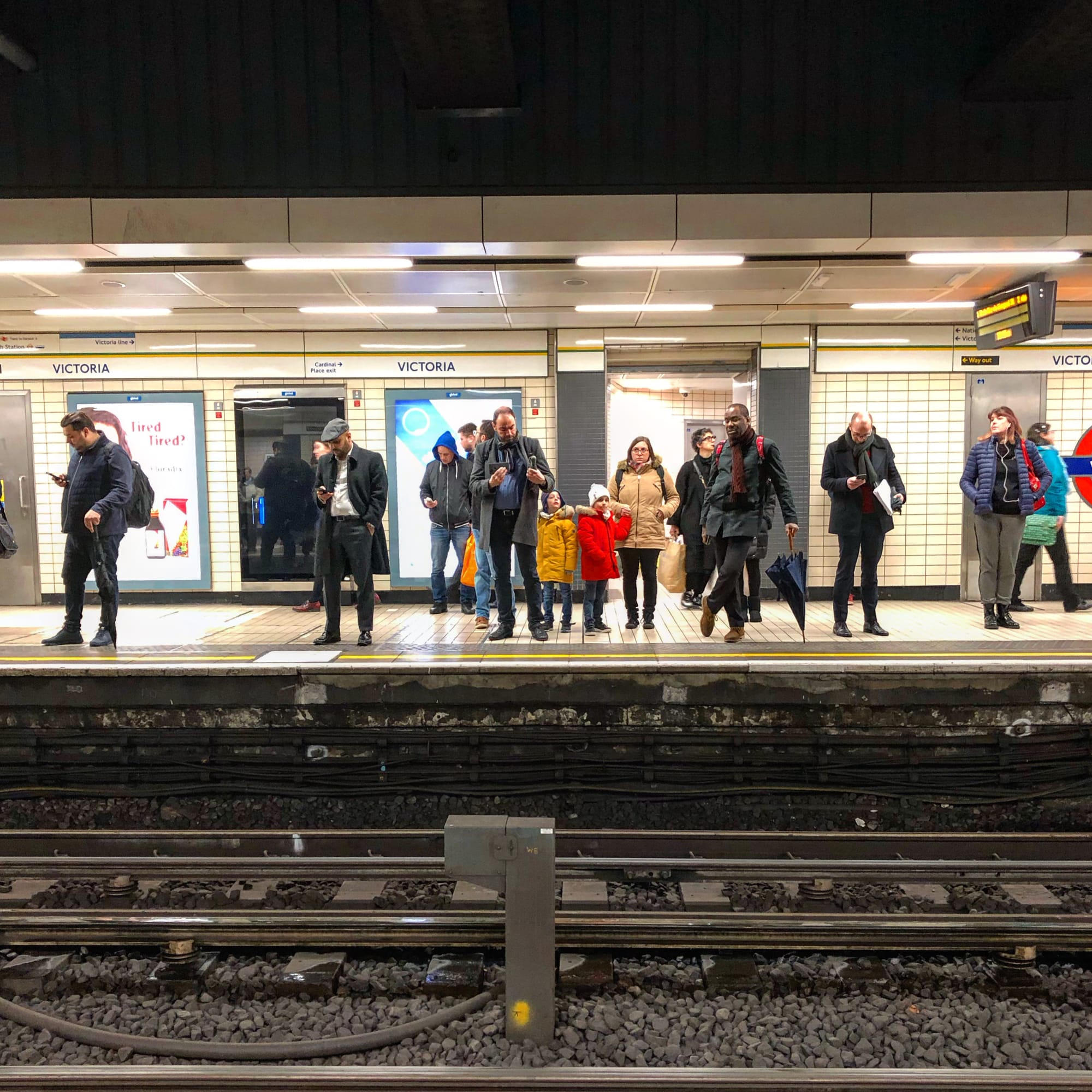 We took the train A LOT in London.
8. Parks on sunny days - London is a very walkable city and its parks are accessible and clean. We took a walk through Hyde Park and watched the people and the swans and then caught the train back to Croydon, where we were working. The sunny days in London are few and far between but we managed to enjoy a few of them on our days off. We highly recommend getting a prepaid pass for the trains. We saved quite a bit of money, especially on days when we took multiple forms of transport to more than two destinations because the tourist Oyster Pass maxes out and the rest of your rides are free.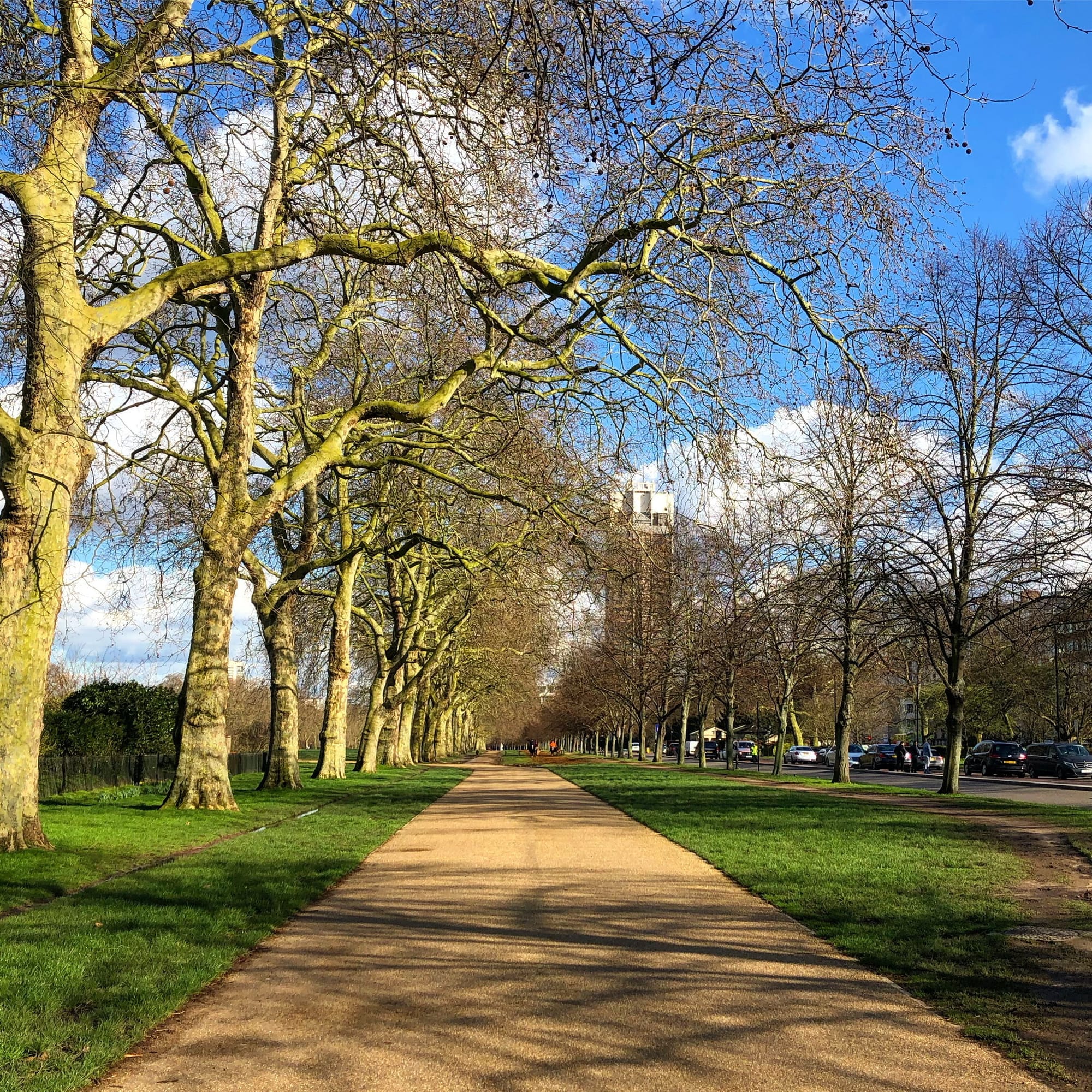 Spring comes swiftly in early March.
9. Day trips - There are loads of day trips from London. One thing people do not consider is how long it takes to take the train into and out of London to get to a place that is only 30 miles from where you are on the outer ring. You HAVE to go into London and then go back out. So to go to Windsor, we had to go into London, change trains and back out to Windsor - instead of a 30 mile trip it was a 60 mile trip. Driving there would have taken less that an hour but the whole ordeal on the train took almost 3 hours. This is just part of the fun of using public transport in London.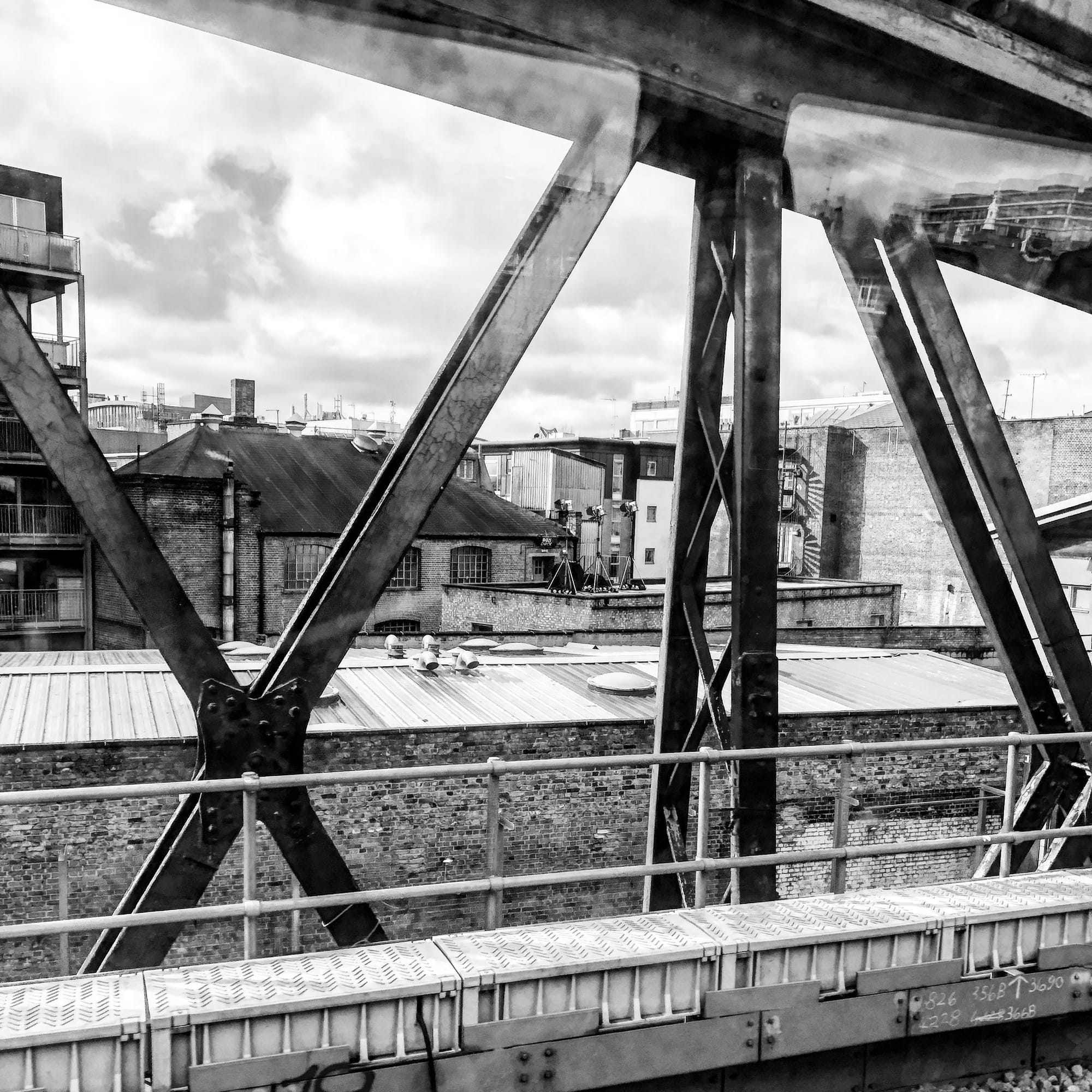 You can also take cool, black and white pictures from the train.
We wanted to go out to Windsor for two reasons: Windsor is one of the cutest towns in England and you can tour Windsor Castle, which is a lot more interesting than any of the other royal abodes in our opinion. Secondly, there is a large Sea Salt store there. What is Sea Salt, you ask? Only the very Sarahest store in the whole world. Sea Salt is clothing and accessories designed by artists from Cornwall, one of our very favorite places. I could write 15 blog posts about Cornwall alone, but we didn't go there this year so I will resist. Besides, you can only wax nostalgic about sea shanties and fishing villages for so long before someone changes the station. Anyway, Sea Salt is my favorite clothing shop. They have tunics. They have fingerless wool gloves in bright colors. They have puffin socks. And they have petites. Win, win, win, win.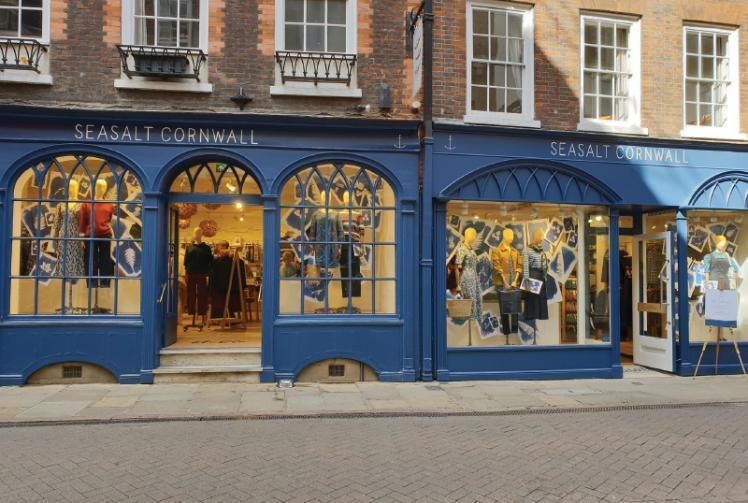 My fashion utopia.
Windsor Castle is expensive as heck but we did it anyway. If you are going to walk through one highly decorated and historic castle in the London area, catch a train ($20.00 rt) out to Windsor and check it out. There are more things to see and do in the sweet little town like visit an authentic-ish pub and lean against the leaning house. It makes a perfect day trip.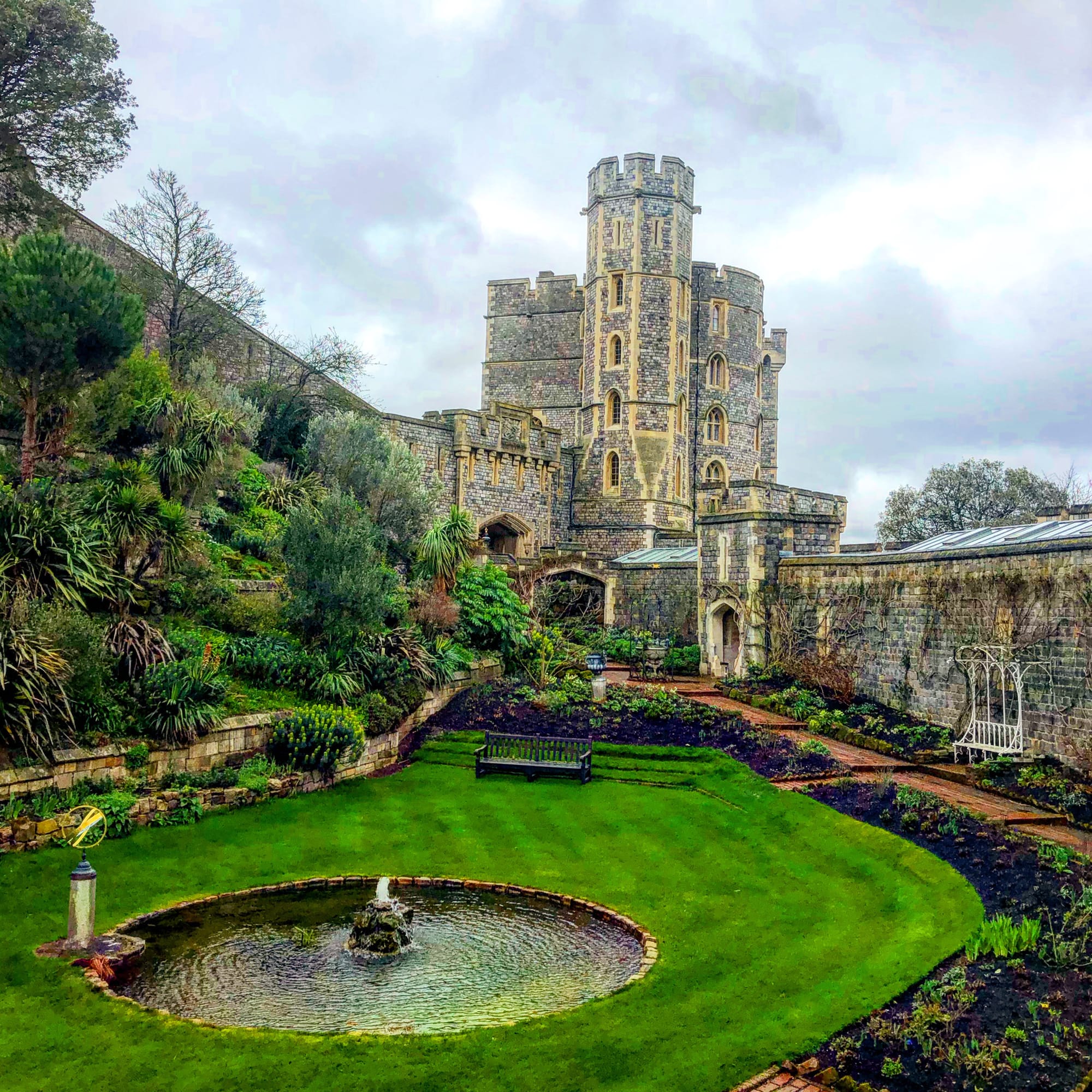 Windsor Castle is actually many buildings on one estate.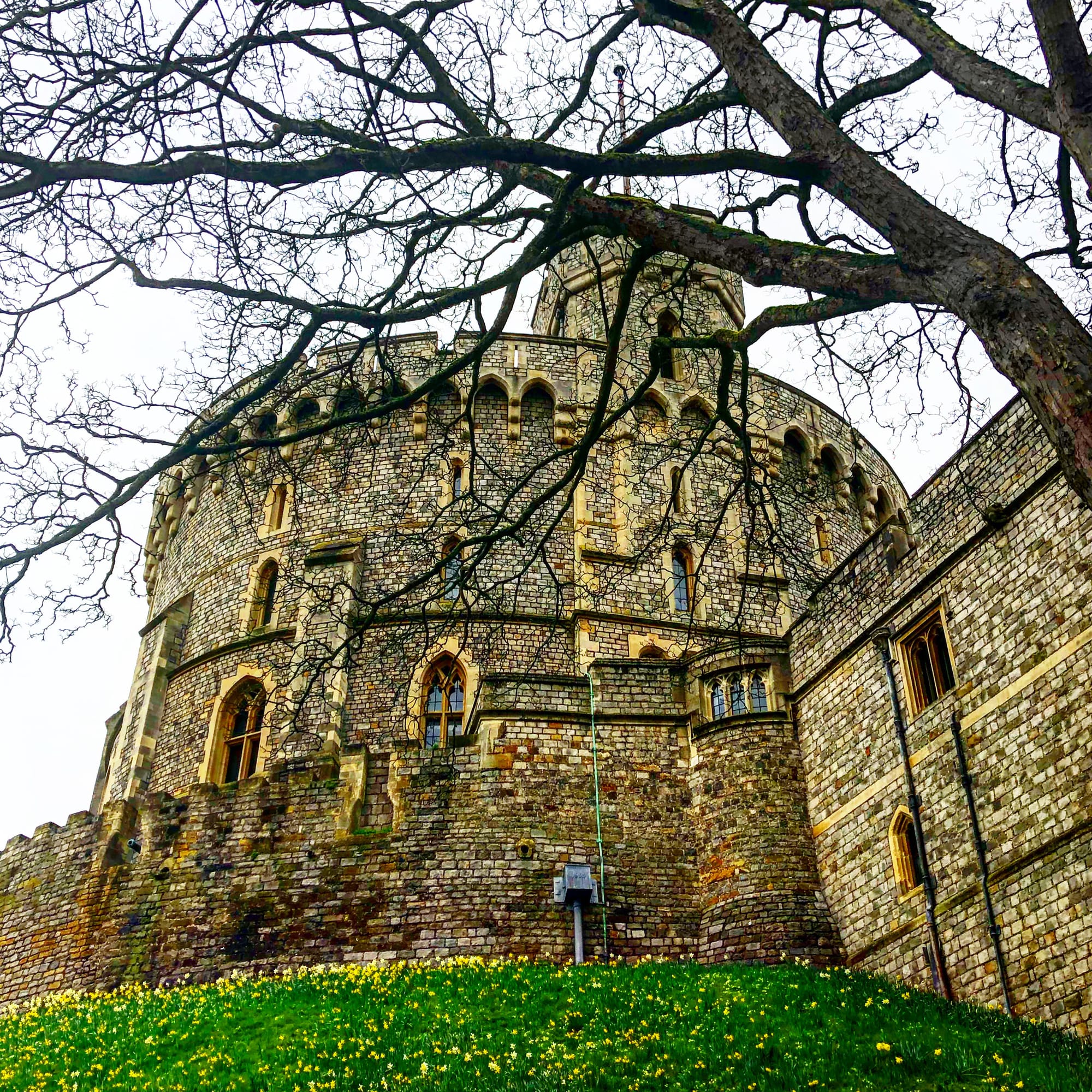 The original round tower.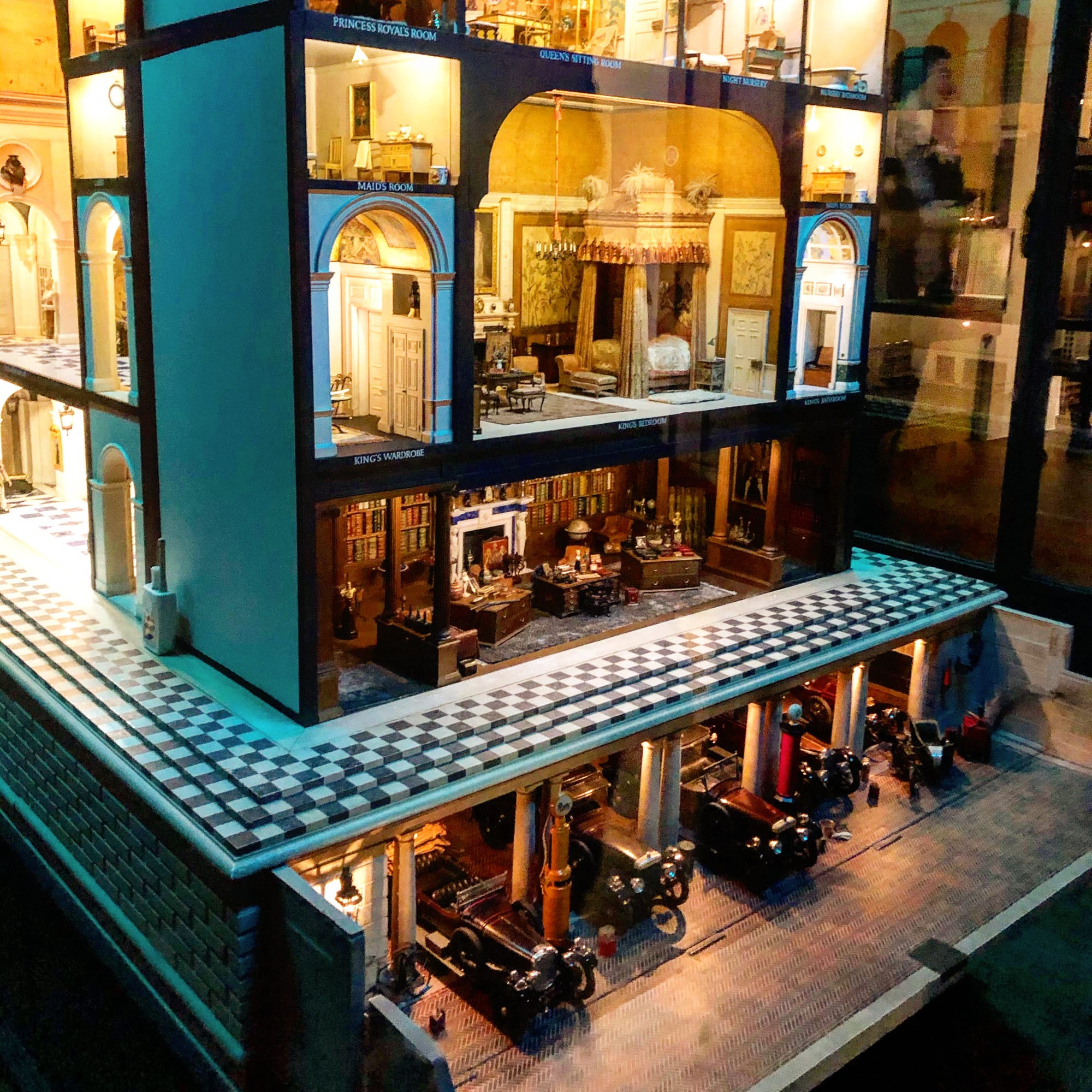 Inside the castle - Queen Mary's Dollhouse - we were NOT supposed to take pictures.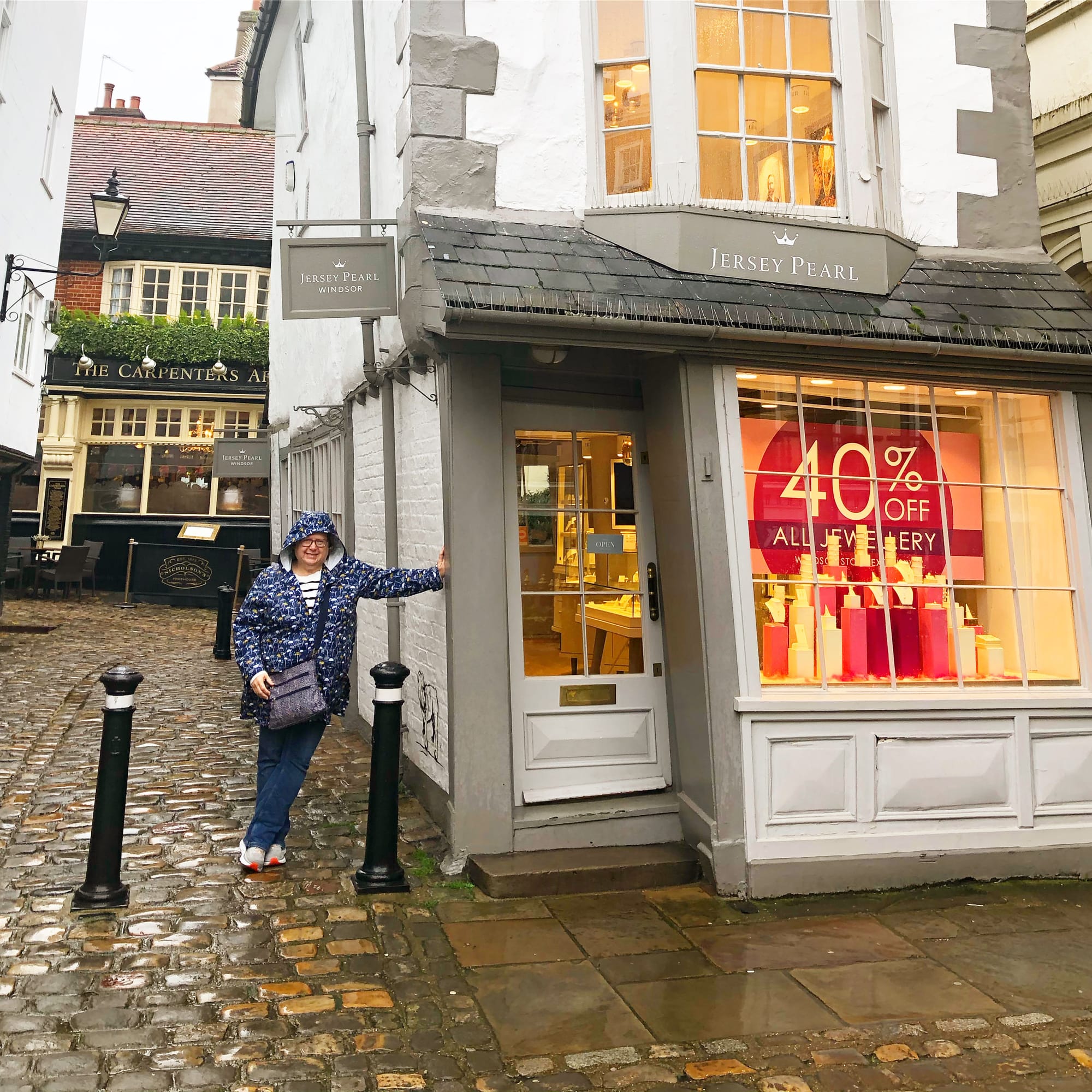 The crooked house!
Other days trips out of London that I highly recommend are Cambridge or Oxford for the history, pubs and Harry Potterness of them, Hampton Court palace and gardens, especially during the gardening show season, and Salisbury, one of my other favorite small cities with its incredible cathedral and walkable old town.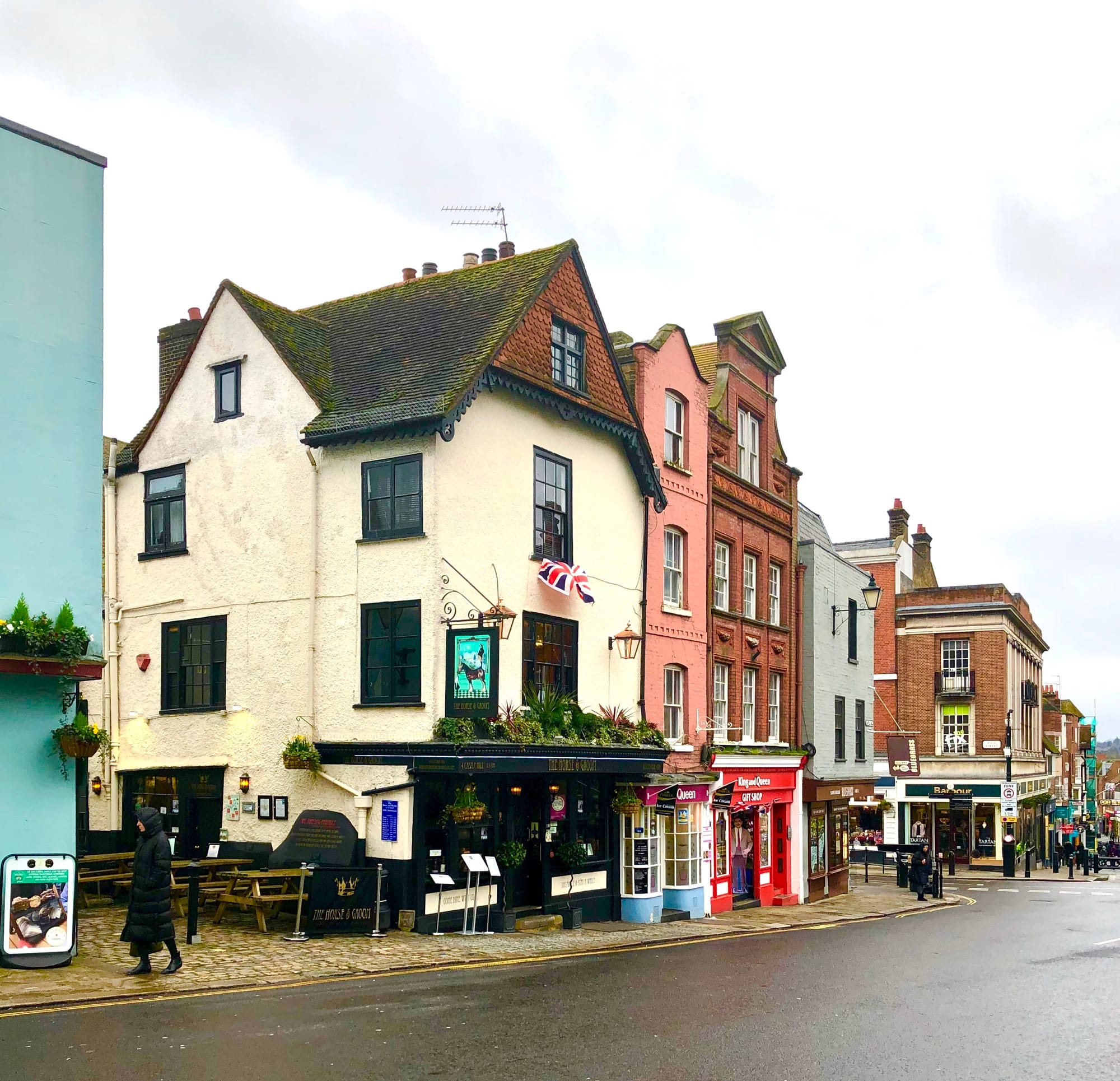 The Horse and Groom - our favorite pub in Windsor.
We didn't know Covid-19 was going to hit as hard as it did. We had bought tickets to Spain and planned to be there for at least three weeks ending our trip with a month in Germany with friends visiting from Alaska and spending more time with Peter's family but it wasn't meant to be. When we left England we had a feeling of foreboding but nothing could have prepared us for the disaster that was Spain in March of 2020. Nevertheless, we went. And that will be the subject of the next post.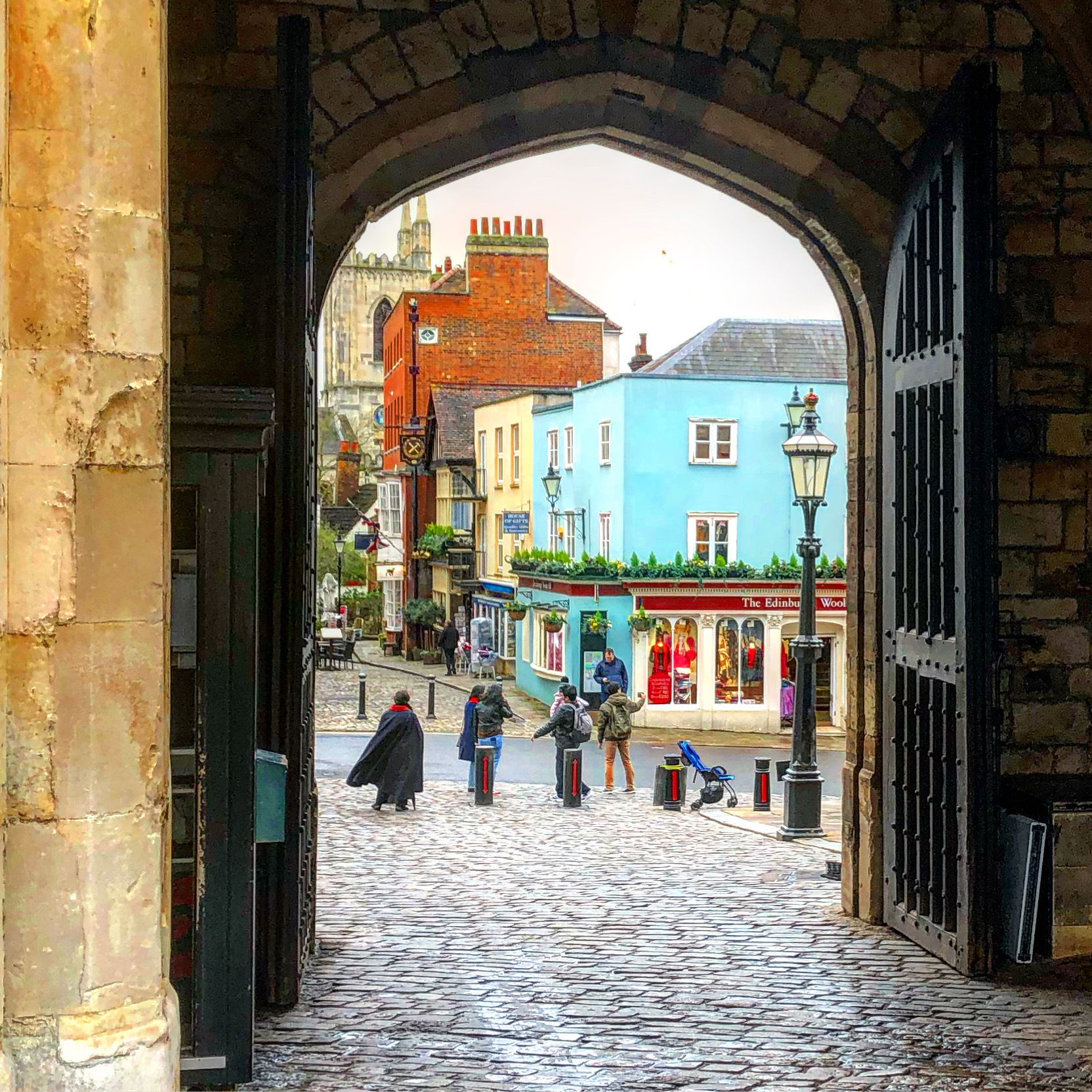 There's a story through every doorway.
I have always loved England. I enjoy the people immensely and I fell in love with the cottages and history, gardens and tea a long time ago. I love the cosy life and the smell of a real fire. I am a hobbit by nature and love to chat over tea and way too many unhealthy carbohydrates. I have been an avid tea drinker since I was a teenager and discovered that I would never be into booze. Tea makes a nice, semi-snobby substitute for wine if you go in for that sort of elite and arcane drink origin knowledge (Chinese vs Indian, green vs white, what is the best Pu'er, rooibos is naturally caffeine free) and obviously I do. I love history and English history is fascinating and detailed and written in my native language. My genetic material is mostly British or so 23 and Me tells me. And England is really the closest thing to the world of fairies and fantasy brought to life. I am not a gardener myself but I believe I love gardens more than anyone. As Lady Catherine de Bourgh says in Pride and Prejudice, "If I had ever learned, I would be a true proficient." That is exactly how I feel about gardening. I am an anglophile through and through and along with Ireland and Spain it is one of my three favorite places to be on this planet. If, when I die, I don't walk through a wardrobe into the arms of Aslan, I will be greatly disappointed.